It's that time of year when Spoon Graphics gets a little older, with 2018 marking 11 years of tutorial creating, freebie sharing and article writing on what started as a blog that was attached to my portfolio website in 2007. Every April I take some time to reflect over the past 12 months and talk about how things have changed. Last year marked a decade of Spoon Graphics, so let's take a look at some fresh stats and figures another year on after that big milestone.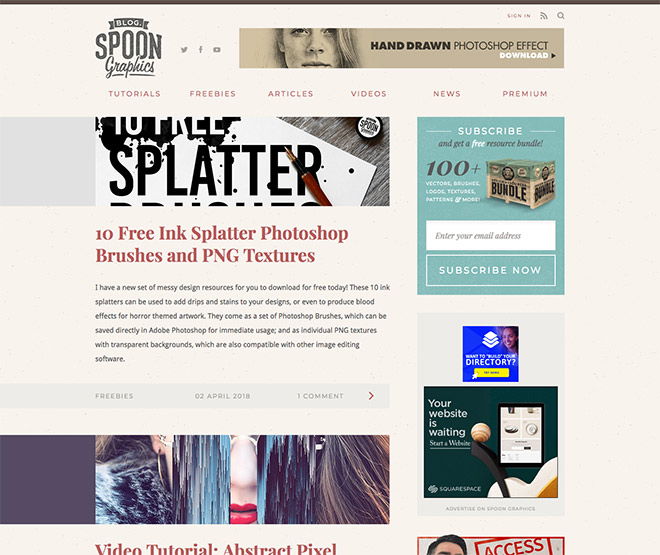 I always start these anniversary posts with links to my previous yearly celebrations. It's interesting to go back and see how my blog has evolved:
Average Stats of Late
Traffic change: -14.8%
Top Content: 20 Free PSD Templates to Mockup Your Poster Designs (2014) & 25 Adobe Illustrator Brush Sets You Can Download For Free (2016)
Email Subscribers: 141,780 (up 16% from 2017)
YouTube Channel Subscribers: 206,306 (up 63% from 2017)
Highest Traffic Peak (This Year): Monday May 22nd 2017 – 23,725 visitors (9 Free "Washed & Worn" Aged T-Shirt Effect Textures)
Highest Traffic Peak: Tuesday November 11th 2014 – 44,592 visitors (How To Create a Realistic Painted Effect in Photoshop)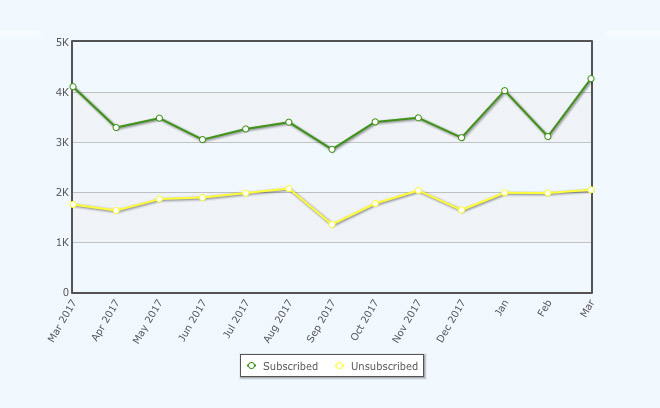 Traffic stats are dropping quite drastically compared to previous years. My site's prime was around 2012, when I enjoyed serious traffic spikes from StumbleUpon, Facebook and Twitter, but referral stats have seen the biggest decline by 27%, with traffic across the board being down by around 15%. The Highest Traffic Peak stat has remained the same since 2014, so this time I've added Highest Traffic Peak (This Year), which was slightly above average at 23,725 visitors. The good news is my audience is still growing, with my mailing list now surpassing 140,000 subscribers and the Spoon Graphics YouTube Channel reaching its second big milestone of 200,000 subscribers.
Interestingly, the video view stats of my Spoon Graphics YouTube Channel are now higher than my website's user figures. Throughout March 2018, my website saw 377,835 users, compared to 437,693 views on my video tutorials. Some of those statistics will overlap though, because each video tutorial is also embedded as a blog post and sent out to my mailing list.
Technical stats
Powered by: WordPress
Hosted on: 4GB VPS
Server location: Dallas
Monthly bandwidth: 10TB
My server was upgraded this year to provide a higher bandwidth allocation. Previously I was running a setup with a 6TB limit, but I was seeing overage charges every month from using between 8-10TB. My host recently ran an offer which featured the same server configuration but with 10TB bandwidth included, so I picked it up and got the site transferred over. This will hopefully save me a fair bit of money each month by eliminating a lot of those overage charges from my bills.
Thank you!
Once again I'd like to give a big thanks to all my readers, both veteran subscribers who have been around since the early days and newcomers who have just discovered my content. While it is a little worrying seeing my site's traffic decline at an even faster rate than previous years, I suppose it's to be expected as the landscape of the Internet changes. It's fulfilling to see that my audience stats are doing quite the opposite and growing at a steady rate, particularly on YouTube. I hope you find my content throughout the next 12 months useful and enjoyable!