I almost forgot all about my annual tradition to write a birthday/anniversary post every April when my little blog gets another year older. 2015 marks 8 years of Spoon Graphics, so let's take a look at how things have changed over the past 12 months. Last year I talked about the tweaks I'd made to my site to survive the apocalypse. I'm happy to report that those changes have made great improvements to my site's growth, and things seem to be looking good for the future.
I always start these anniversary posts with links to my previous yearly celebrations. It's always interesting to go back and see how my blog has progressed and how I described my experiences:
Onwards and Upwards
The creation of an email newsletter and the website layout changes I made last year seem to have really helped my site grow. My mailing list has grown tremendously and now has almost 60,000 subscribers.
One additional improvement I made to my site was to implement an extra newsletter signup form that appears in a modal window whenever a user downloads one of my free resources. I hate the idea of requiring an email in order to download an item as many other sites do, so my process is to give the user their download file, then prompt them to sign up if they want to receive more free stuff. This form alone has scored me the highest number of signups on my entire site with a conversion rate of 17%.
The biggest change for 2015 is the increase in post frequency from 2 posts per week to 3. Alongside a new tutorial, article or freebie every Monday and a new premium resource for Access All Areas members on a Friday, subscribers now also receive a notification of a quality design deal or new video tutorial every Wednesday, which leads nicely onto the topic of my new Spoon Graphics YouTube Channel!
My video tutorials are still fairly new, but 5 have been posted so far, with one seeing over 8,500 views after being shared on Twitter by the official Adobe accounts. In total, my videos have amassed over 20,000 views so far and there's 1,238 people who subscribe directly to the channel on YouTube to see the tutorials before anyone else. I'm hoping to see these figures take off as my channel becomes established and I find an additional audience from people who discover my video content on YouTube.
Average stats of late
Average visits per day: 26,000 (up 12% from 2014)
Top Content: 15 Free PSD Templates to Mockup Your T-Shirt Designs (2014) & 25 Free PSD Templates to Mockup Your Print Designs (2013)
Email Subscribers: 57,694 (up 275% from 2014)
Highest Traffic Peak: NEW RECORD! Tuesday November 11th 2014 – 44,592 visitors (How To Create a Realistic Painted Effect in Photoshop)
Last year I was disappointed to see my views drop for the first time in the history of my site, but I'm happy to report things are looking up again. Visitors as a whole are still lower than they were in 2012, but March 2015 saw the largest amount of traffic in 2 years.
What's interesting is my old roundup of 50 Illustrator Tutorials Every Designer Should See from 2009 has dropped off my top content list after having the number one spot for 5 years. Free mockup templates are what people seem to be searching for these days.
My email subscribers growth has exploded by 275% thanks to those content tweaks I documented last year. At an average of 130 new subscribers per day it will be interesting to see what that figure sits at this time next year.
One exciting statistic is a new traffic record. The highest I'd previously seen was 36,635 visitors in one day back in 2013. That figure has been blown away by the 44,592 visitors on November 11th 2014 who mostly came from Reddit Photography.
Technical stats
Powered by: WordPress
Hosted on: 4GB VPS
Server location: Dallas (SoftLayer)
Monthly bandwidth: 7TB
There's also news to report behind the scenes. My decision to give every new subscriber all the free resources I've ever made meant my hosting fees were rocketing with Rackspace, so I looked around for a better deal and saved £230 per month with SoftLayer. My trusty server admin buddy @davidsilburn virtually transferred everything over from Chicago to Dallas. I'll have to visit my server at its new home in Texas one day!
One more thing…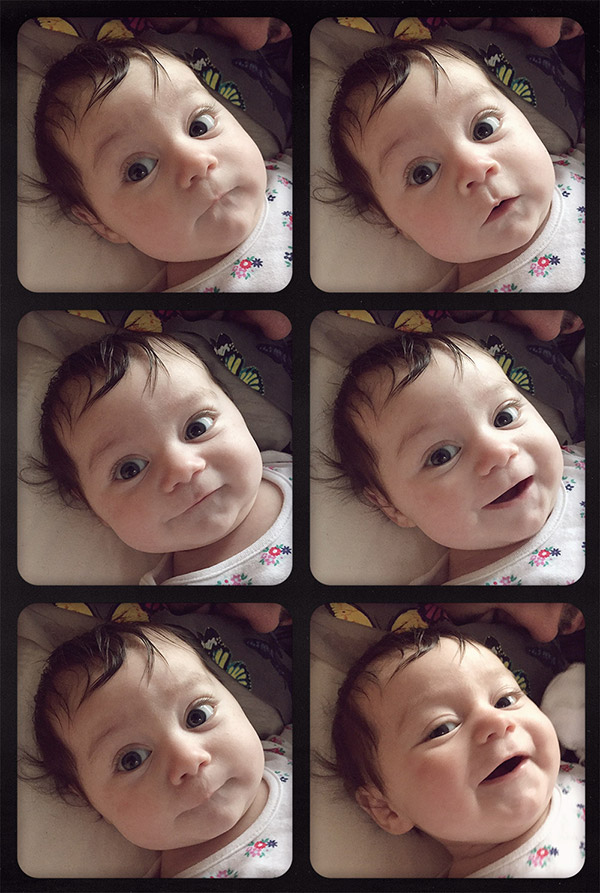 These birthday/anniversary posts are also a great opportunity to share updates from my personal life, such as our wedding back in 2013. This time, I'm proud to introduce Ashleigh Spooner, who was born on December 6th 2014.