If you're craving for some tasty new fonts, The Hungry Jpeg has served up a feast with their 40 fonts super bundle. This massive collection contains loads of high quality premium fonts from some of the best designers and illustrators in the world. There's a nice mix of styles too, from elegant brush scripts to sturdy slab serifs, and many of them even come with additional items such as illustrated ornament packs. You can get them all for just $29, but this offer is only available for 14 days.
Unfortunately this deal has now expired
Join the mailing list to be the first to hear about awesome offers like this in the future!
With a whopping 40 fonts on offer this super bundle gives you plenty of quality new fonts to use in your design projects. They're licensed for commercial use too, so you're free to use them in your client work. There's way too many to feature in my review, but here's a preview of some of my favourites.
Valerie by Try & Error Studio
Valerie is a hand drawn typeface made with a brush and ink. It includes a full set of uppercase and lowercase glyphs as well as a range of additional end characters to finish off words with elegant swirls.
Houden Slab by Try & Error Studio
Houden Slab is a beautiful retro style font with tons of added extras. It comes in four versions which can be combined to produce stylish hand lettered works of art.
Hickory by Jackrabbit Creative
Hickory is a handcrafted serif font inspired by vintage style forest services. It's a gorgeous shabby chic style font perfect for vintage or display design, logos, posters and tons more.
No Side by Jiw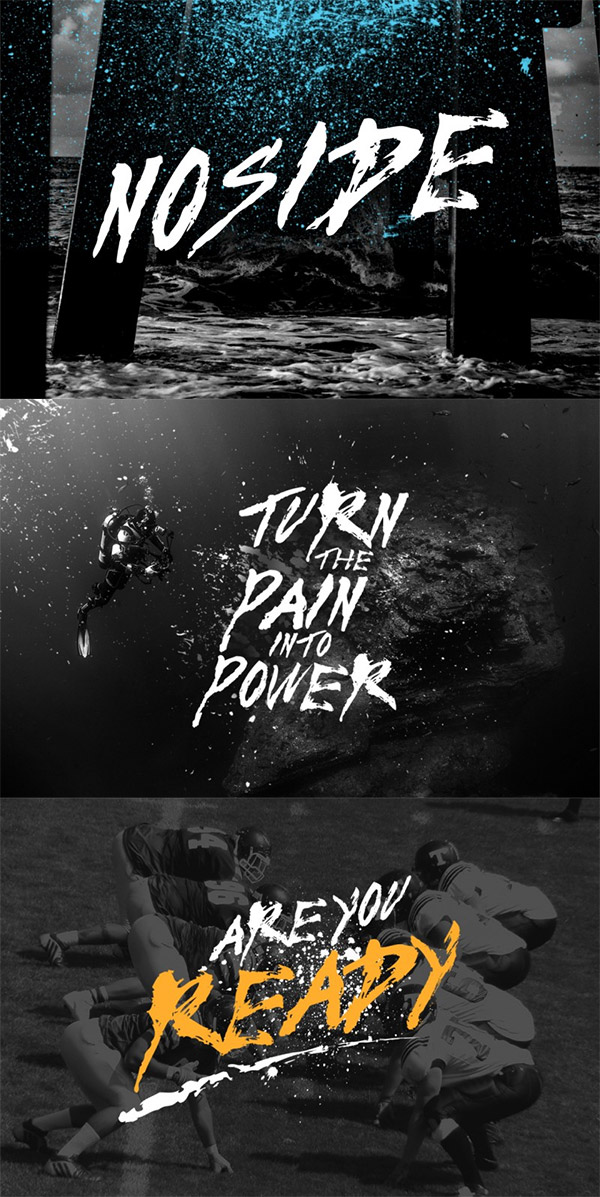 No Side is a hand made brush script with attitude! This font is perfect for posters, t-shirts, logos, statements or anything else. This font even comes with bonus brushes and sprays to help achieve the grungy look.
Quincy by Connary Fagen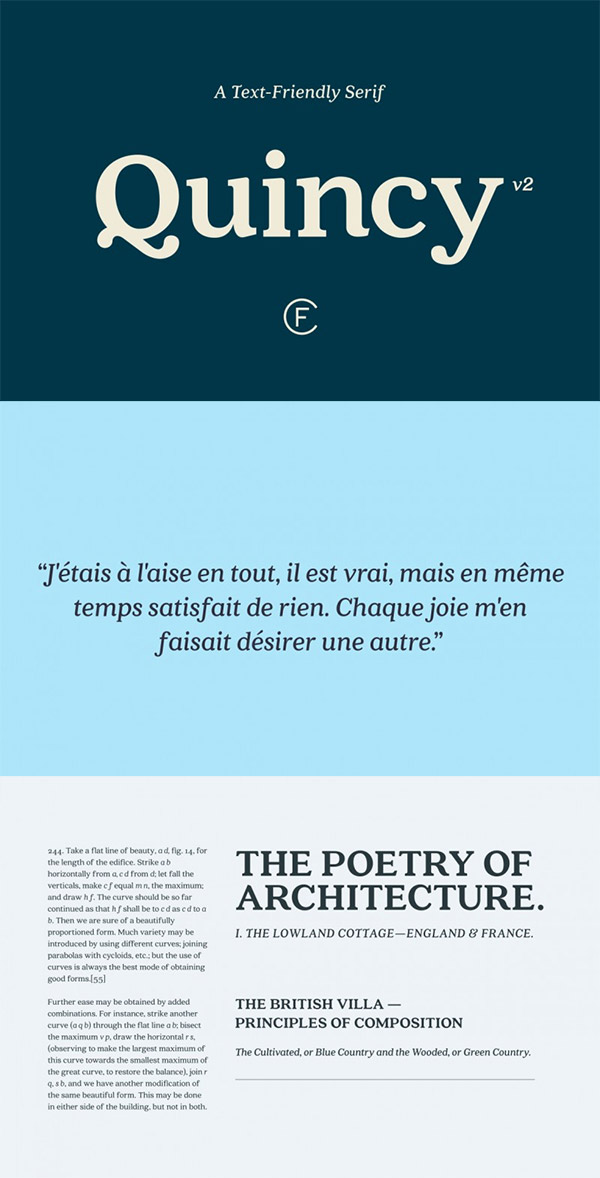 Quincy is a serif font family designed for comfortable reading with a bit of character. A tall x-height and medium contrast makes Quincy a good fit for body copy, captions and quotes.
Country Chic Script by Sweet Type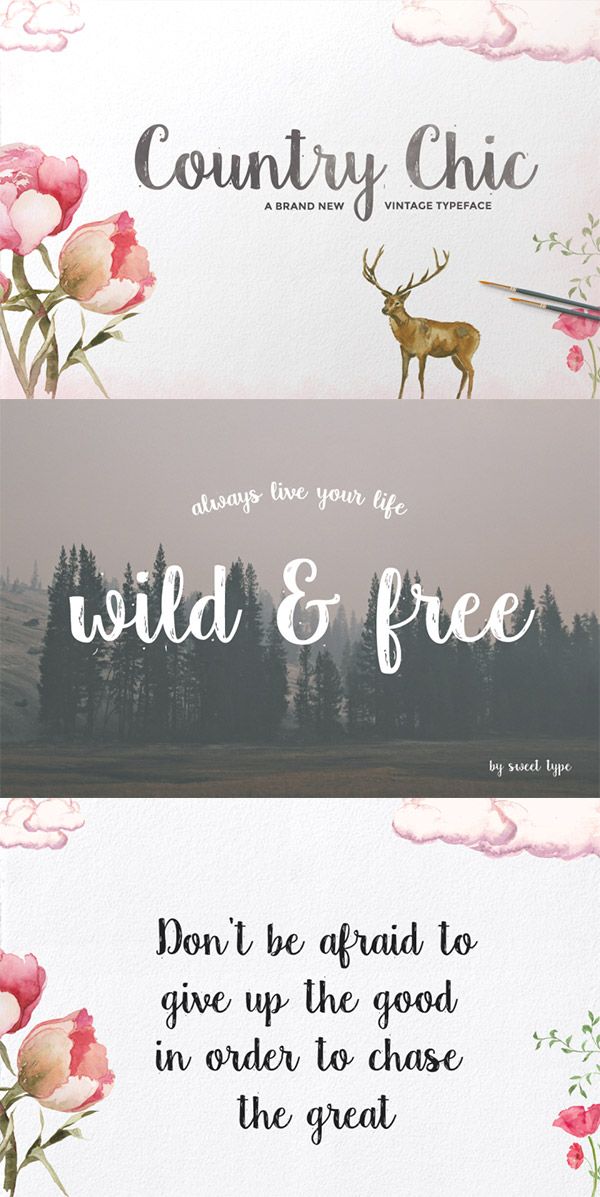 Country Chic Script is a beautiful traditional country style typeface with a slight vintage twist. There's over 100 different hand drawn characters for a range of languages and dialects.
All 40 fonts for just $29
40 fonts in one bundle is unheard of, but you can grab every single font in this collection for just $29. This bundle is only available for two weeks so head over to The Hungry Jpeg and grab it while you can!