Hand lettering typography illustrations are really cool, but it takes a lot of skill to craft authentic artworks by hand with pen and paper. Typically this style of art is created by elite illustrators, but I've found an entirely digital technique that allows us mere mortals to create cool looking artwork too! Follow this step by step Illustrator tutorial to learn how to manipulate text within a silhouette shape and add texturing to produce a realistic hand drawn style typography illustration.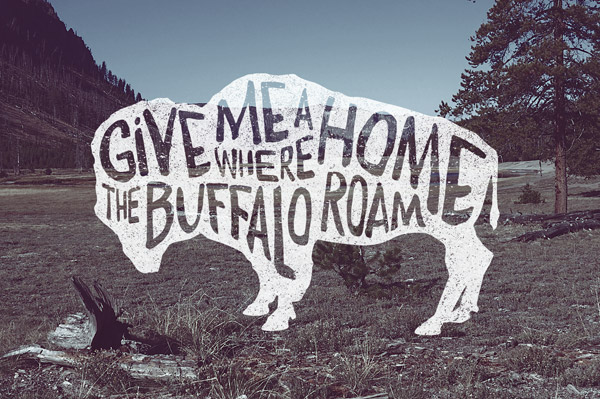 After releasing last week's free meat cut illustrations I received a few enquiries from people asking how they were made, so today's tutorial is based on the same technique. We'll be creating a trendy hand lettering style quote illustration, except with this method there's no hand lettering required! Usually this artwork would be carefully hand drawn and scanned, but instead we're going to cheat and use digital techniques to safely tweak the text until we're happy then fake that analogue look with textures.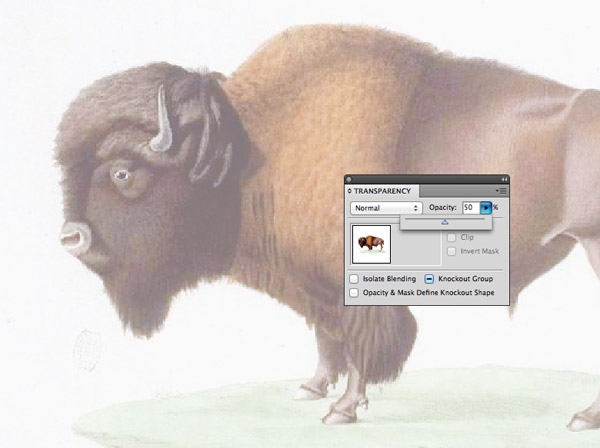 The quote I've chosen to depict in this typography illustration is "Give Me a Home Where the Buffalo Roam" from the classic Home on the Range song, so an image of an actual buffalo suits this quote perfectly. I'm using this public domain image as a reference. Paste in your reference image and reduce the opacity to around 50%.