This week I teamed up with Ian Barnard of Vintage Design Co to arrange some fantastic resources for Access All Areas members. The Vintage Logo Elements Collection contains 75 vector elements to quickly build trendy vintage style identities of your own, as well as a bonus set of 10 high resolution texture files to distress your designs to achieve that classic vintage look.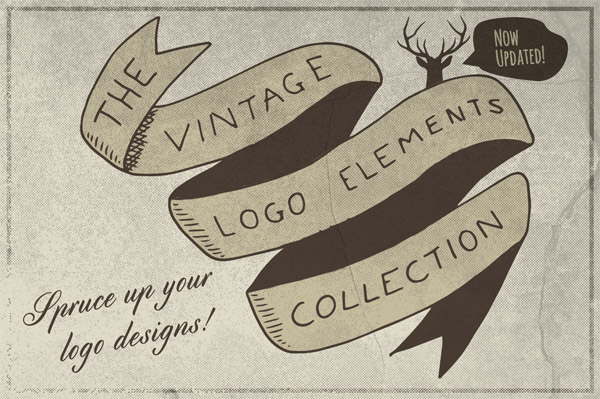 Ian Barnard is a talented logo designer & illustrator who creates and sells amazing hand crafted resources in his Vintage Design Co shop. His marketplace is packed full of logos and resources that can be quickly and easily customised to create authentic vintage style identity designs. Ian is kindly treating Access All Areas members with his Vintage Logo Elements Collection, a comprehensive set of all the graphic styles you could ever need to create vintage logos.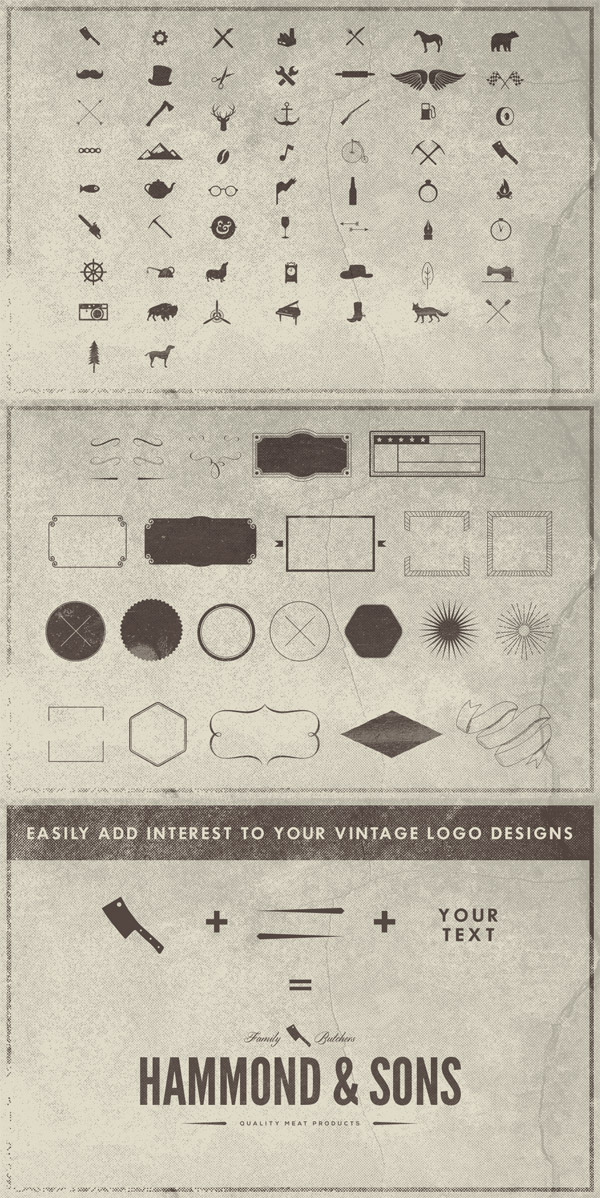 The Vintage Logo Elements Collection is made up of 75 vector elements ranging from commonly used icons to ornate borders and emblem backgrounds. These are a real time saver, allowing you to copy/paste elements into your designs rather than tediously trace images into vector format.
Alongside these cool vector elements the pack contains 10 super high resolution textures complete with PNG alpha transparency. Use these textures to finish off your vintage designs with that classic weathered look.