The latest set of freebies I've been working on is a little unusual, but hopefully it will be the perfect resource for designers working on vintage style artwork based on the theme of BBQs, butchery, culinery or maybe even hunting. Download this free set of editable vector animal illustrations with hand lettering style text, similar to the traditional meat cut charts used by butchers.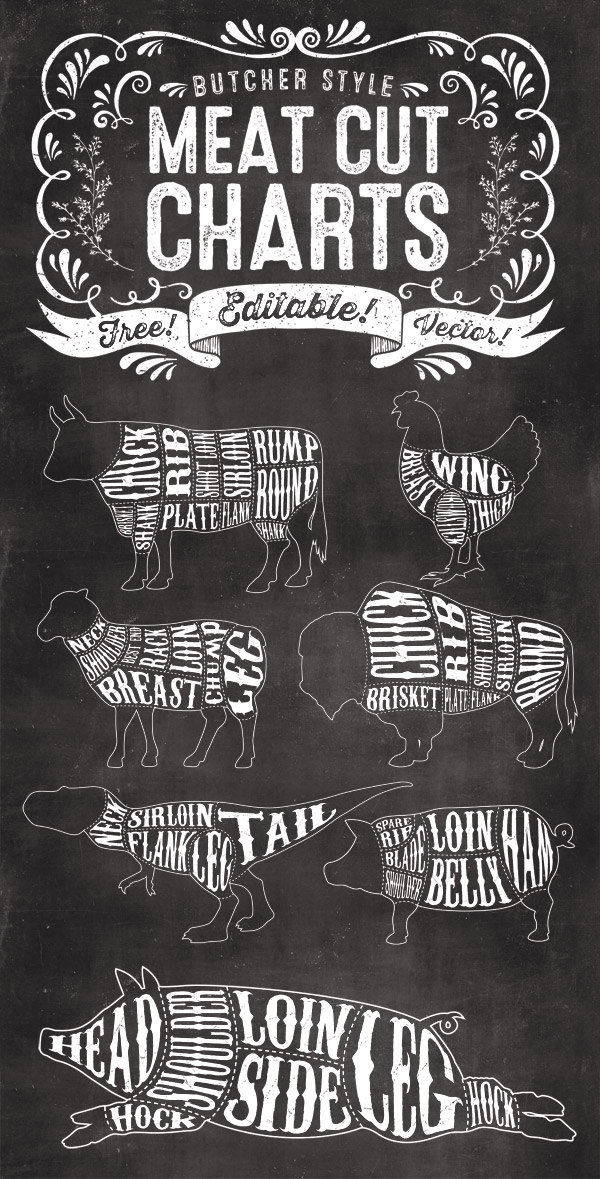 This free set of vector illustrations contains 7 animal meat cut diagrams based on classic vintage style butchery charts. Each one has been designed with editable text than can be customised to suit your own designs, which provides loads of options for how these resources can be used in real world projects.
How to customise the text
By default each illustration contains the names of the various meat cuts manipulated to fit within the relevant area of the animal. I've used the free font Carnevalee Freakshow for that vintage hand drawn look, but the text and fonts can be edited to suit your own designs. Right click and Ungroup your chosen illustration then select the Isolate Selected Group option.
Use the Type tool to edit the wording to suit your own design project. No matter how long or short the new word is, the text will automatically be manipulated to fit into the existing area. However, using a long word in a small area will squash the text a little too much.
After editing the text it might be necessary to carefully adjust the positioning of the text so it fits into place within the animal illustration.
You can also change the font along with the wording to alter the style of the illustration. Hand drawn typefaces look great to achieve the popular vintage style custom lettering look.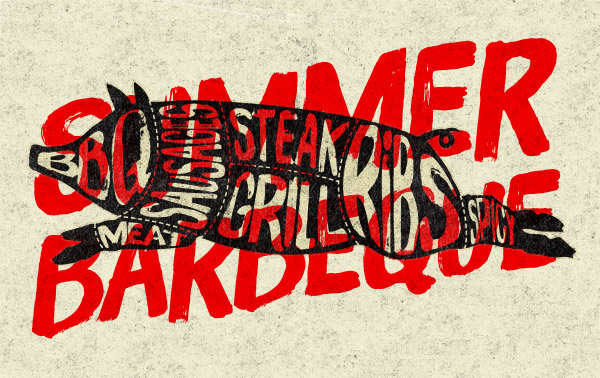 These meat cut chart illustrations are particularly popular with BBQ themed designs. By simply altering the text you can easily create smokin' hot artwork!
Download the free meat cut chart illustrations 5.2mb
Want more? Check out these great related products
The following resources cost a little money, but I definitely recommend checking these related products out to complement my Meat Cut Illustrations.