I've received a few questions recently about how I create the letterpress style texturing that appears on pretty much every retro/vintage design I make. Today's tutorial will show you a quick and easy way to give your logos and typography that ink stamp style effect that originated from the old letterpress style printing technique.
Letterpress printing is an old printing method that transfers ink from a press onto paper, essentially like a rubber stamp. As we all know from playing with rubber and potato stamps as kids this kind of basic printing technique can result in some cool texturing, especially if areas of the printing surface lacks ink. Originally this would be seen as a mistake or flaw in the print, but nowadays we actively seek to fake this kind of texturing to give our artwork an aged and nostalgic appearance.
Letterpress Texture Effect in Photoshop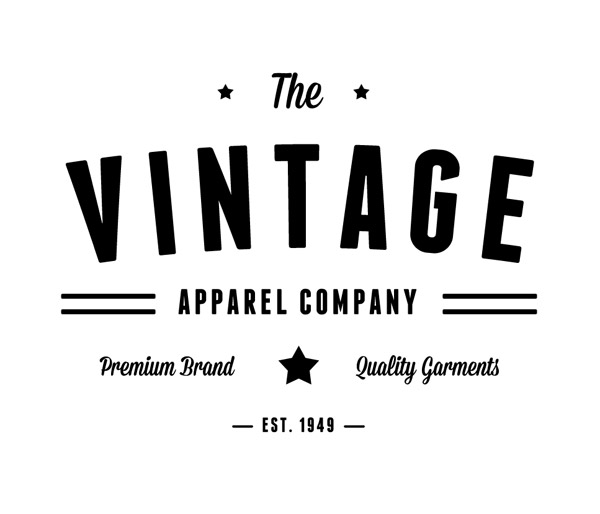 I'm going to be using one of my freely downloadable hipster logos as the base of this tutorial. Download this design and 5 other customizable retro/vintage logos & emblems.