Since posting this showcase of inspiring artwork combining geometry & photography back in 2014 I've wanted to give this trendy style of art a try myself. I finally sat down with Illustrator & Photoshop and devised a method of transforming a photograph into an abstract collage of geometric shapes. We'll begin with Illustrator to build up a series of geometric lines, then cut up an image in Photoshop to create an interesting composition. A series of textures and curves adjustments will then help give the design a trendy retro style with plenty of processed colours and grain.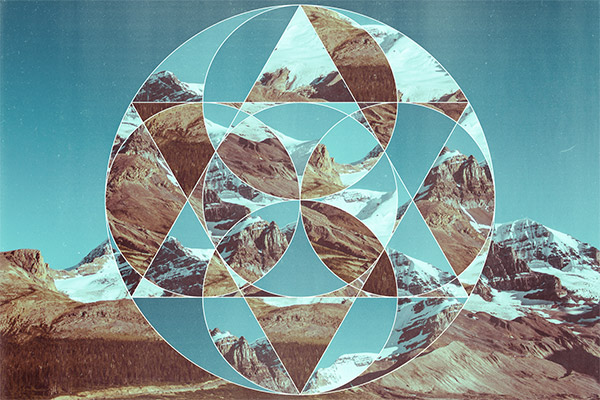 See the full size geometric photo collage artwork
The artwork we'll be creating in this tutorial has an old retro collage vibe with snippets of a photograph being cut out and rearranged into perfectly symmetrical geometric shapes.
We'll begin in Adobe Illustrator to create a template for our geometric shapes. Create a new document then select the Ellipse tool. Remove the fill colour, but leave a black stroke then click on the artboard and enter 500px for both the Width and Height.