I recently received a great tutorial suggestion from a reader named Alix, who asked if I could show how to make a vintage style logo design in a similar style to the fighting T-Shirts over at Roots of Fight. I've produced a few vintage logo tutorials in the past, but since I'm a big fan of this design style, I'm always happy to play around with that kind of artwork! Follow along with today's tutorial to create a distressed type based logo design in Adobe Illustrator. We'll apply a range of adjustments to form the layout using fonts, then finish the artwork with texturing to achieve the aged look.
To complement the fighting theme of those Boxing and MMA T-Shirt designs cited by Alix, I've created a design based on Gracie Jiu Jitsu. Whilst this kind of vintage style has a hand lettered look, we'll use display fonts to form our design, with some adjustments in Adobe Illustrator to produce the layout. We'll then give the artwork the old t-shirt look with my free "Washed & Worn" textures.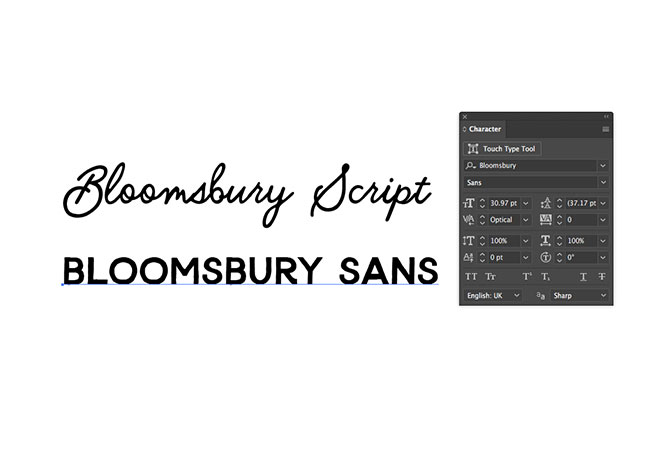 Working with fonts rather than lettering by hand makes composing the layout so much easier and gives you the ability to edit or change the wording if you ever needed to. I'll be using the fantastic font named Bloomsbury, which is a Script, Sans and Serif typeface with a hand drawn style. Not only do these fonts perfectly complement each other, the script variant also includes some great flourishes to decorate your design. If you like the look of this font, you can purchase it for $16. Create a new document in Adobe Illustrator and set out your fonts as text elements.