Many of the text effect tutorials I produce for Adobe Illustrator and Adobe Photoshop tend to require the text to be permanently set, which means if the wording needs changing, the effect would have to be created all over again from scratch. In today's tutorial I'm going to cover some useful tricks that incorporate the Appearance panel in Illustrator to create a Graphic Style that works with live text. See how a range of fills and strokes can be layered to produce a trendy retro style text effect, while retaining the ability to alter the wording and change the font.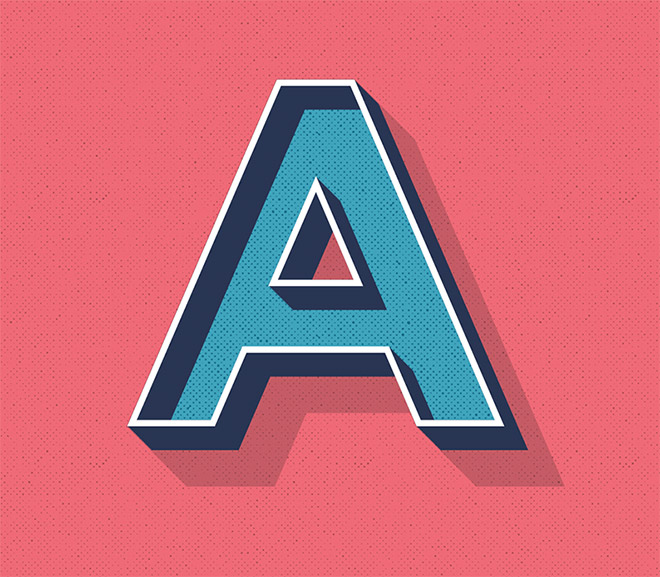 The text effect I'll be creating in this tutorial mimics the popular retro style with a faux-3D appearance, flat shading and some subtle halftone texturing. While this design uses a mix of blues and reds, the effects can be layered and modified to produce a range of colourful graphic styles that can be applied to text elements with a single click.
Begin by creating a new document in Adobe Illustrator. I'm using a generic A4 sized document with the RGB colour mode and ruler measurements in Pixels. Draw a rectangle to cover the artboard and apply a colour fill, such as #f16975.