In today's Adobe Illustrator tutorial we're going to create a cute cartoon style space scene illustration using simplified vector shapes and solid bold colours. We'll be using a variety of tools and techniques which makes this a great tutorial for Illustrator newcomers. See how complete illustrations are built by combining lots of individually drawn elements.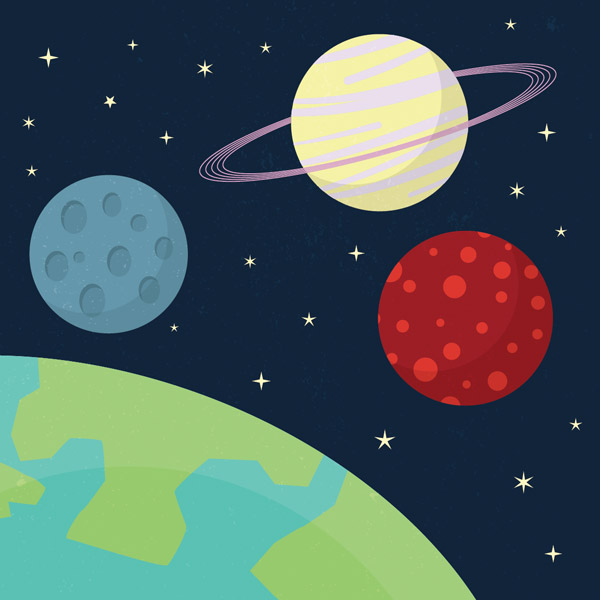 The illustration we'll be creating features a flat cartoon like style with all the planets and moons being decorated with bold patterns. The process for creating this illustration involves lots of different processes to design each pattern and trim the various shapes to size, which are all crucial techniques needed to master Adobe Illustrator.
Create a new document at any dimensions and go to View > Hide Artboards. Vector artwork can be scaled to any size, so unlike Photoshop the initial document size doesn't matter too much. Select the Rectangle tool from the toolbar and drag out a shape onto the artboard. Hold Shift to constrain the dimensions into a perfect square. Add a deep blue as a fill colour by selecting a swatch, eyedropping a colour or adjusting the CMYK sliders.