For this week's roundup of cool and creative links we have a great vector Illustrator tutorial; an introduction to HTML5 layouts; an interview with the owner of DesignBump; an insight into an excellent illustration project; and a roundup of fantastic business card designs for your inspiration.
Vectips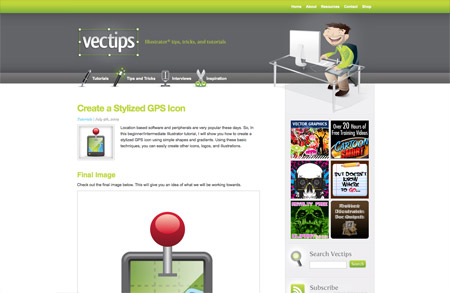 Learn some handy Illustrator tips and techniques in this brilliant icon design tutorial over at Vectips.
Smashing Magazine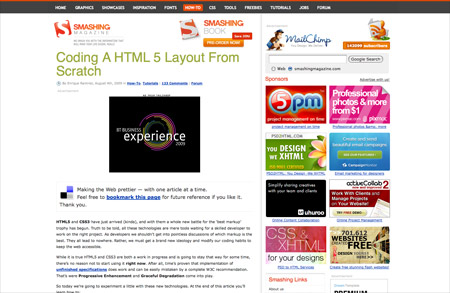 HTML5 is on the horizon. Pick up some useful knowledge on how to create a pure HTML5 layout with this top class overview from Smashing Magazine.
Colorburned
I recently worked with John Campbell in the redesign of DesignBump. Check out this great interview with John by Grant from Colorburned.com
Abduzeedo
Gain an inspirational insight into a highly detailed illustration project by OwaikeO in this post from Abduzeedo.
Dzine Blog
Whether you're looking for business card design ideas, or just design inspiration in general, this post from Dzine Blog is packed full of brilliant creativity.