This week's favourite web findings includes a couple of brilliant Illustrator tutorials, a roundup of interesting online interviews and a bunch of logo design inspiration.
Colorburned
Colorburned hosts this excellent Illustrator tutorial on how to create a vector character mascot.
Instant Shift
Instant Shift presents a cool roundup of various interviews with popular web designers, web developers and website founders. A great way to discover useful insights and new tips.
Build Internet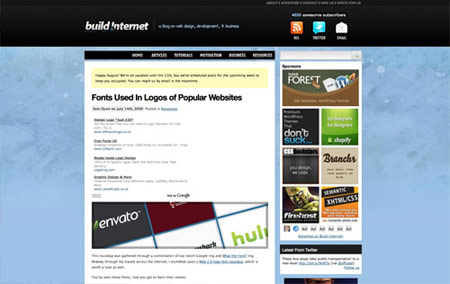 You've seen the fonts, now you get to learn their names! Build Internet has compiled this collection of the fonts used in the logos of famous websites.
SpyreStudios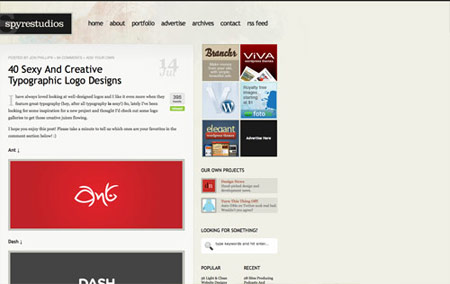 SpyreStudios displays some fantastic design inspiration with a collection of 40 sexy and creative typographic logo designs.
Vector Diary
Vector Diary recently published this handy Illustrator tutorial on how to draw a vector kiwi. A great resource for picking up new techniques.