I love Adobe Illustrator for its power to produce awesome artwork with just basic tools and techniques. In today's tutorial we're going to use nothing but Illustrator's Blend tool to create a wireframe that's so detailed you would think it was made in a complex 3D programs. By just drawing a few basic paths with your mouse, Illustrator can generate a series of intricate lines that resembles an animal skull. It takes a little trial and error to find the perfect layout, but once you do the results are epic!
This tutorial uses a technique that was discovered by Evert Martin. Check out his original guide on X-ray vector art effects at
Digital Arts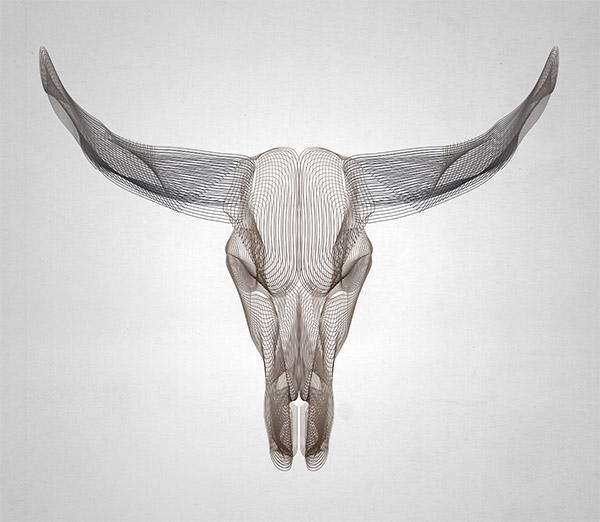 I'll be creating this wireframe longhorn buffalo skull as part of this tutorial, but the technique works for any kind of animal head. Stags, rams and bulls are all great subjects to play with. Their horns can be tricky, but they produce the most striking results.
Find a reference photo of an animal skull and place it into an Illustrator document. I'm using this Long Horn Buffalo Skull image from Shutterstock. Reduce the Transparency of the image to around 50%, then press CMD+2 to lock it into place to avoid accidentally selecting it.