In today's tutorial we're going to play around in Photoshop to create an illuminated bulb sign similar to those used on Las Vegas casinos and Broadway theaters. The sign will be created as a standalone piece of text, using Photoshop's powerful 3D tools to simulate a hyper realistic setting within a warehouse. We'll then add lots of subtle lighting effects to add a series of bright bulbs. If you've ever wanted to see your name in lights, this is your opportunity!
Here's the artwork we'll be creating as part of this tutorial. It's based on those awesome vintage style bulb signs that illuminate casinos, theaters, cinemas and carnivals. We're going to use Photoshop's 3D tools as part of the process, which means you'll need version CS6 or higher. It's entirely possible to create a more stylised effect using the Bevel & Emboss layer styles for the letters, but the 3D tools really help produce a beautiful realistic image.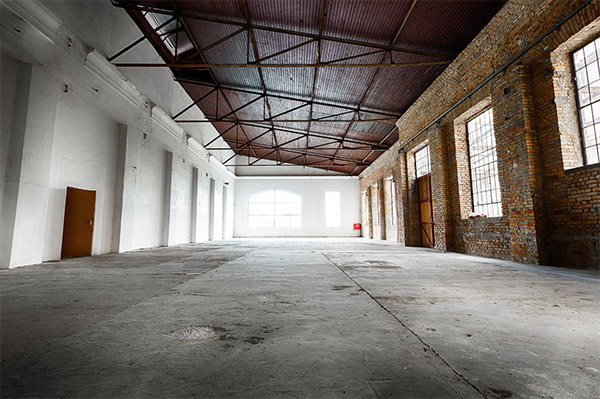 Find a photograph of a contemporary living room or an empty warehouse scene to contain your casino sign letters. I'm using this old abandoned empty warehouse interior image from Shutterstock.
Use the Type tool to enter your chosen wording. Select a nice thick font so there's plenty of room to add the bulbs in the centre. I'm using a font named Eleveth, that I picked up from a recent font bundle that I shared on my newsletter.