All kinds of cool effects can be created in Illustrator by outlining text into a solid shape then making various permanent alterations, but what if you want to keep your text editable? In today's Illustrator tutorial we'll take a look at the Appearance Panel and see how it can be used to build up layers of non-destructive effects that can then be saved as Graphic Styles so the effect can be instantly applied to any elements with just one click.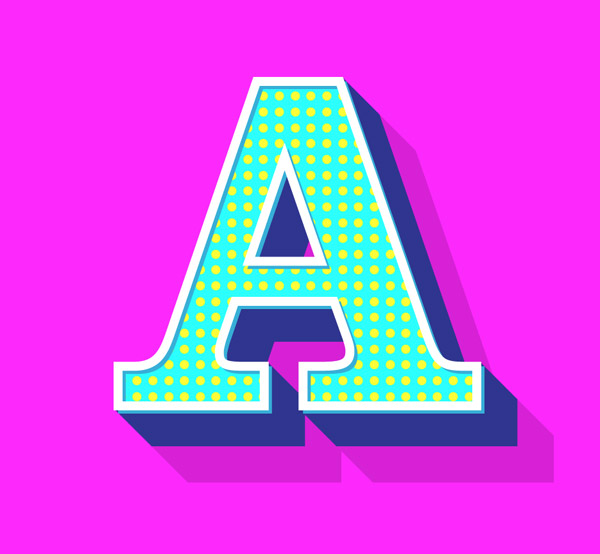 The effect we'll be creating is this bright and colourful retro style text style. It's made up from multiple fills and strokes in the Appearance Panel, some with extra modifications thanks to the Effects tools. The result is a cool looking effect that retains the editability of the basic text, allowing you to easily change the wording or apply the effect to other elements.
To create this specific effect we'll need to set up our Illustrator document in RGB mode to make use of the wider spectrum of vibrant colours. Under the Advanced settings alter the Color Mode to RGB.