Adobe Illustrator is the perfect tool for creating abstract art with basic shapes and lines. In today's tutorial I'll show you how to create this geometric stripy line effect with a custom Art Brush. It's an effect that looks fantastic yet it's pretty easy to make, plus it's a technique that can also be used to create cool logos and typography.
The artwork we'll be creating is this interwoven stripy line effect. It's a really simple process but it can be used to create some really cool designs. We'll be using it to create a bright and colourful poster, but it also looks great when used to create intricate logo symbols or custom typography.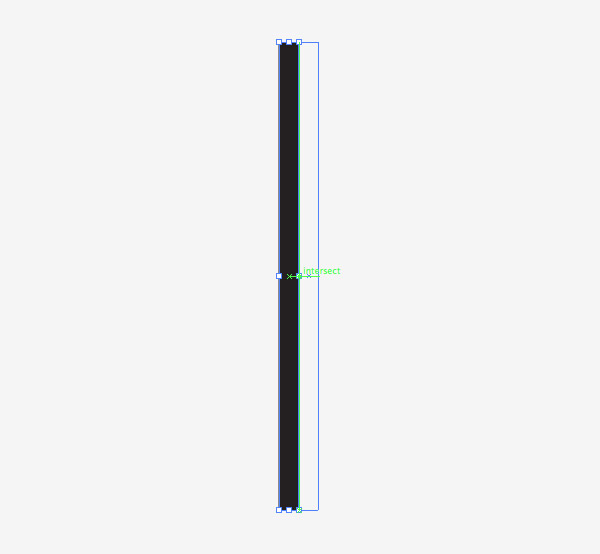 Create a new document and use the rectangle tool to draw a long thin shape with a black fill. Turn on Smart Guides (CMD+U) then hold ALT and Shift while dragging with the mouse to create a duplicate. The Smart Guides will make it easy to perfectly align these shapes side by side.