There's a couple of methods for creating complex circular patterns in Adobe Illustrator. One technique uses pattern brushes, but it involves designing multiple patterns that seamlessly repeat, which can be a difficult task in itself. Alternatively, you can make use of Illustrator's symbol feature to create a pseudo kaleidoscope effect where a segment of your design is duplicated around a centre point to form a mirrored effect. Follow my step by step Illustrator tutorial to learn how to create a vector mandala pattern of your own. You'll be surprised at how quickly you can build extremely detailed circular patterns with this process.
This is the kind of complex mandala pattern we'll be creating in this tutorial. It looks like it requires a lot of tedious drawing, but it's actually quite simple thanks to the symbols feature in Adobe Illustrator. With this technique we can draw just a small segment of the design, then Illustrator will automatically construct the complete circular pattern.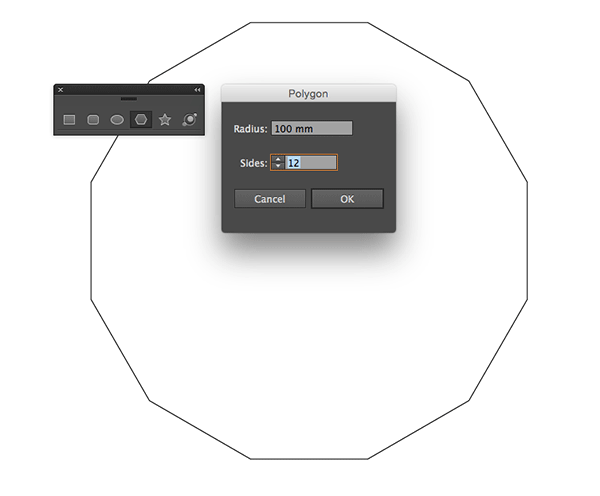 Begin by creating a new document in Adobe Illustrator. Select the Polygon tool and click on the artboard to bring up the shape settings. The more sides your shape has, the more detailed the pattern will be. Enter 12, along with a radius of around 100mm.