I recently received a great tutorial suggestion from a reader named Brigid who asked if I could create a guide to creating an origami style illustration. We'll use Adobe Illustrator to tackle this design for its advanced shape editing abilities and make particular use of Smart Guides to perfectly align our vector paths. Once the outline of our origami inspired design is complete we'll then bring it to life with vibrant colours, resulting in a modern graphic that would look great as part of a logo design.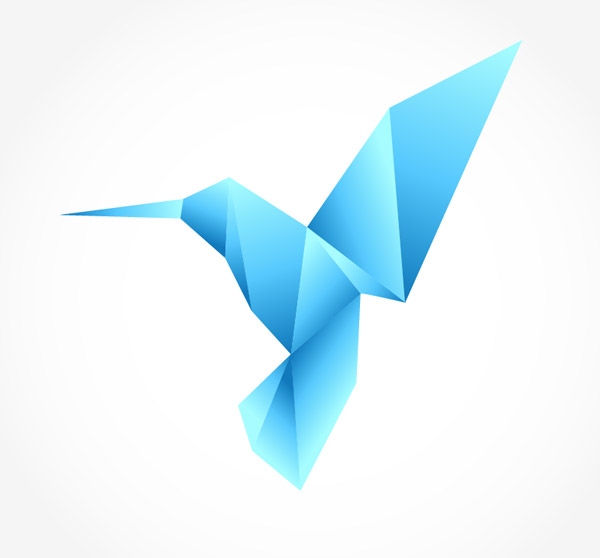 The design we'll be building in this tutorial is an origami inspired graphic that makes use of hard angled lines to create intersecting shapes which mimic paper folds.
A good place to start is Google Images to gain an idea of the shapes we'll need to use create a simplified outline of our subject, which in this case is a hummingbird. It's also a good idea to familiarise yourself with the general shapes of real life origami creations.