Last week I posted a showcase of stunning chalk lettering designs, which gave me the inspiration to create some chalk typography myself. Unfortunately I neither have the talent or a chalkboard to produce authentic hand made chalk typography murals, but I've come up with a technique that designers can use to achieve realistic chalk lettering effects with their artwork. We'll use the power of Illustrator to design a concept, then we'll use some analogue tools to help capture the character of hand lettered art.
In this tutorial I'll show you how to create a typography design with a realistic chalk lettered appearance. In my opinion, digital-only chalk effects just don't cut it, but with this method we're combining digital design with traditional analogue techniques. This means we have the best of both worlds; the ability to compose a design with the power of Edit > Undo, and authentic artistic effects that are only achievable with hand held tools.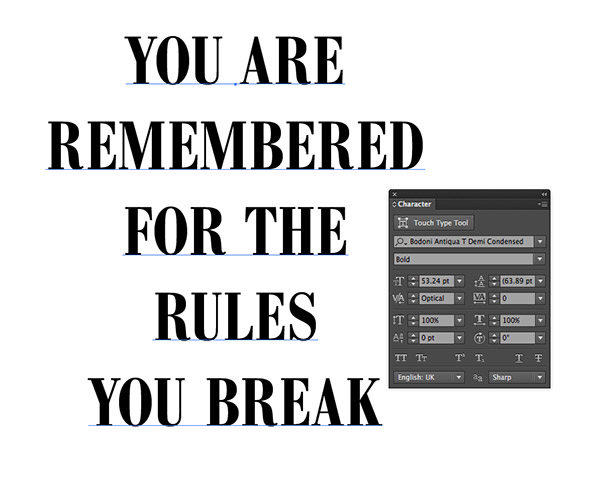 Boot up Adobe Illustrator to begin our design concept. The great thing about digital design is you can undo any mistakes and easily move items around to compose your design, unlike traditional art where every move you make is permanent. Type out a quote and style it up with your favourite font.