Last week I shared a free set of rusty logo mockup textures that I collected from an old WW2 era aerodrome. The files included a Smart Object layer which allowed you to paste in your own artwork and have it applied to the surface, with all the fine details of the decay and corrosion also affecting your design to create a realistic mock up. I discovered a few interesting techniques when creating those textures, so in today's tutorial I'll explain the whole process of creating an aged weathered logo mockup of your own.
In this tutorial I'll show you some handy techniques to realistically mock up a logo onto a textured surface. We'll be making use of the Channels and Displacement Map features in Photoshop to manipulate the flat digital artwork and seamlessly apply it onto the rough surface for maximum realism.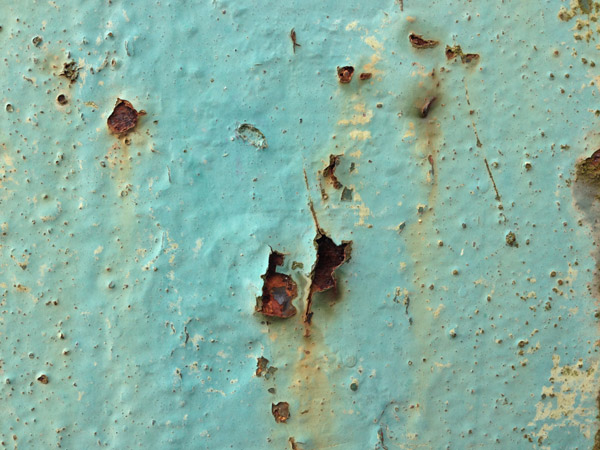 The whole process begins with a texture photo. I'm using my collection of rusty metal textures as an example, but this technique also works great with grainy wood and other detailed surfaces.