I had to illegally trespass onto an old disused WW2 era Aerodrome in order to bring you my latest pack of free design resources, so this collection of rusty metal logo mockup textures is as authentically vintage as you can get! They're perfect for mocking up your logos and designs onto worn surfaces to create realistic aged weathered effects. All you have to do is paste your artwork onto the Smart Object layer, then your design will be automatically distorted and distressed to simulate an old painted sign.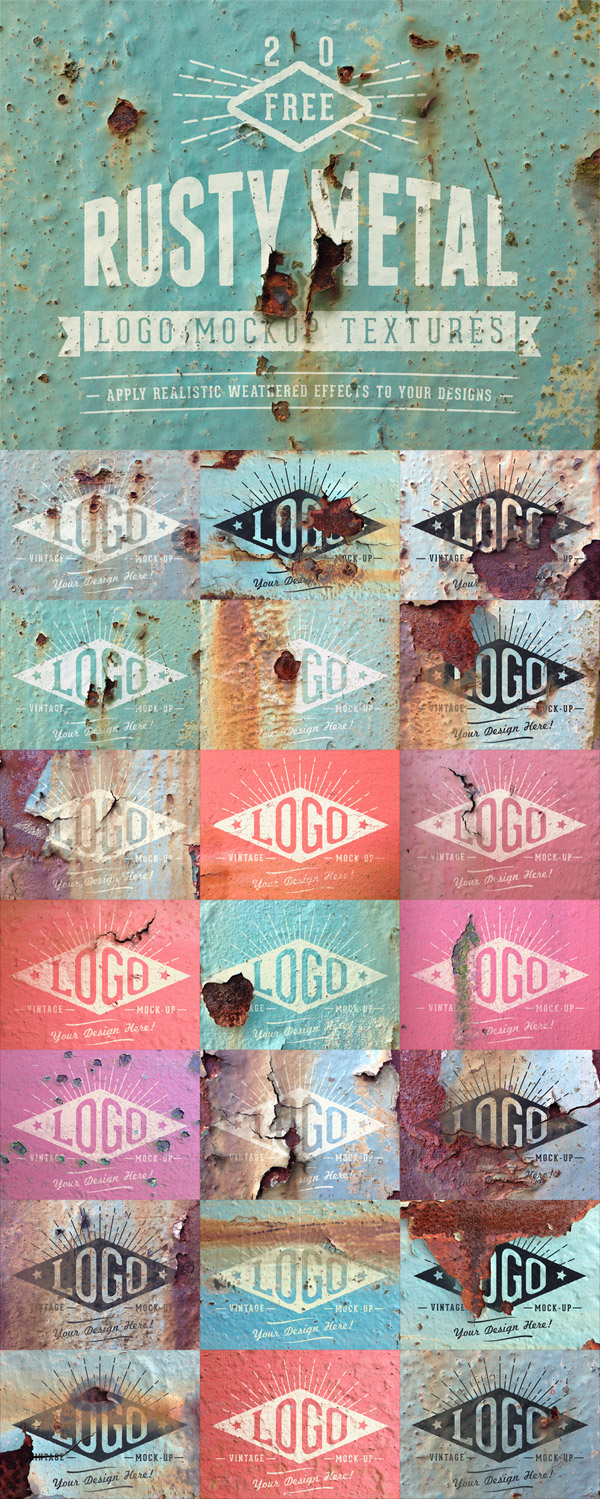 This free pack of logo mockups contains 20 texture files of grungy old painted metal surfaces that have decayed with years of corrosion. Paste in your artwork onto the relevant Smart Object layer, then a series of displacement map and channel manipulations will distort your design to apply the same weathered look, resulting in a realistic aged painted sign appearance. They perfectly complement brand designs based on old vintage industries or nautical inspired artwork which tries to capture the character of ships and docks.
There's loads variety when it comes to the level of rusty corrosion, from subtle textures to full on rot with flaky paint and large cracks. All these lovely details are applied to your artwork to create realistic simulations of a design that has been eroded over the years.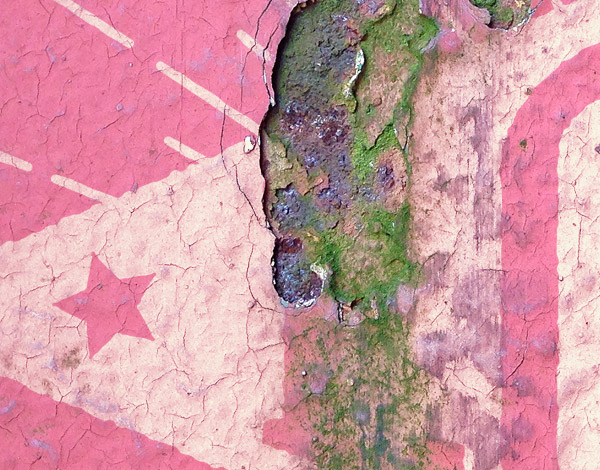 The files also contain a colour adjustment layer so it's easy to find the perfect hue to blend your art into the scene.
Authentically vintage WW2 era textures!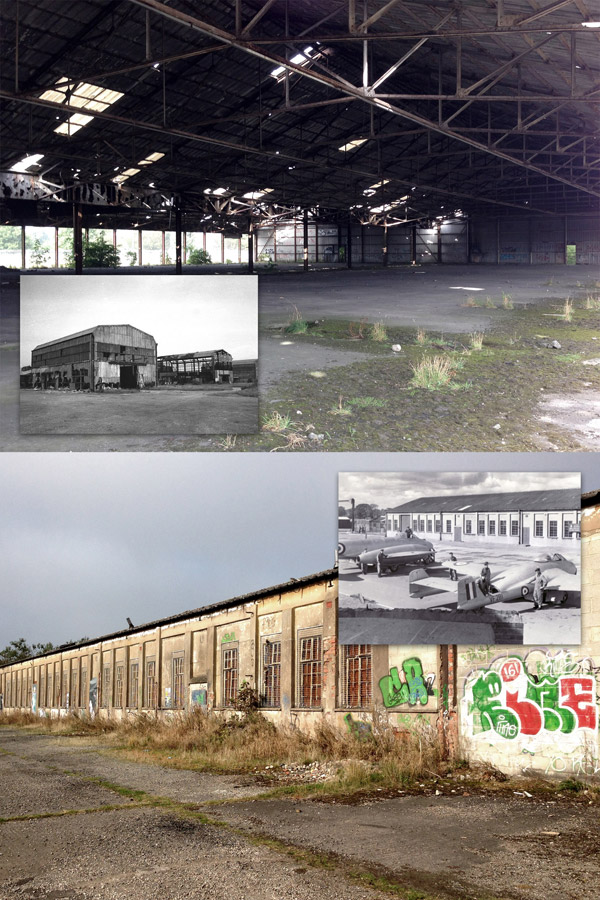 These textures were taken from the site of an old WW2 era Aerodrome. In its prime the site was an RAF balloon barrage during the war, but a couple of buildings and the remains of derelict aircraft hangers remain today, providing the kinds of textures and design resources you just can't find anywhere else!
Download the rusty metal mockup textures 370mb
Want more? Check out these great related products
The following resources cost a little money, but I definitely recommend checking these related products out to complement my Rusty Logo Mockup Textures.