The flat style has been immensely popular in the web design scene, but it's also a fun illustration style that results in cool abstract artwork which is perfect for infographics, icons or even branding. In today's tutorial I'll show you how to create a vector space scene and planet in Adobe Illustrator, using its powerful shape building tools to easily create the trendy effects used by Illustrators.
The artwork we'll be creating in this tutorial features a simple space scene with planets, stars and a moon all illustrated in a flat style with bright colours. The rounded lines that produce the basic shading on the planets is a really popular effect used by Illustrators who have adopted this stylised flat vector look.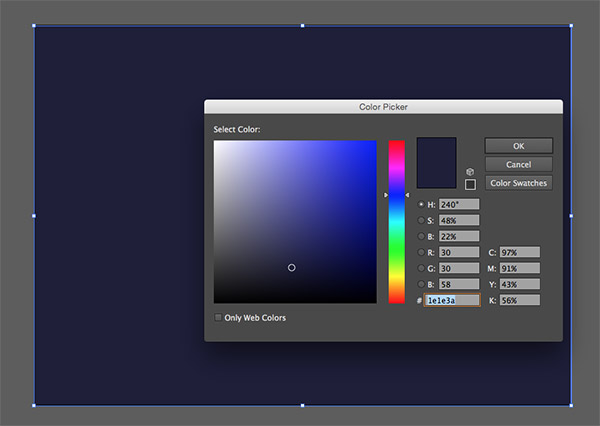 Begin by creating a new document in Adobe Illustrator. Draw a rectangle to cover the entire artboard to produce a background for the design. Give this rectangle a dark blue fill (#1e1e3a) by double clicking the fill box at the bottom of the toolbar.