I've been getting really into Photoshop's 3D tools recently. They're fantastic for creating simple 3D models with ultra realistic lighting and materials like metals, plastic and wood. Chrome is one effect that is often mimicked in Photoshop with various gradients and layer styles, but the 3D feature in versions CS6 and CC allow you to achieve results that surpass the traditional techniques. In today's tutorial we'll use Adobe Illustrator to design a cool badge or emblem design, then we'll take it into Photoshop to turn it into 3D with a rad shiny and chrome finish.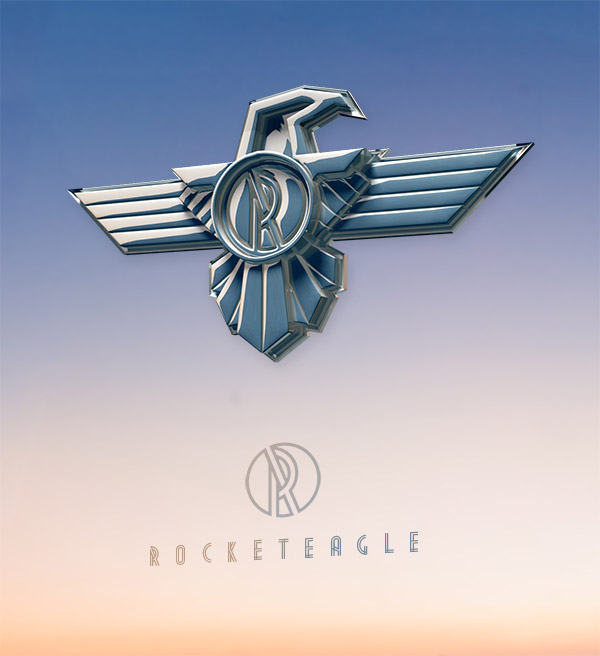 The artwork we'll be creating is this chrome car badge for 'RocketEagle', a fictional brand with art deco inspired wings and patterns. We'll make use of Illustrator's powerful shape tools to construct the flat design, then transfer the graphic over to Photoshop to model the emblem in 3D with multiple extrusions. Then comes the exciting part where we set up the lighting and materials to produce a stunning chrome effect.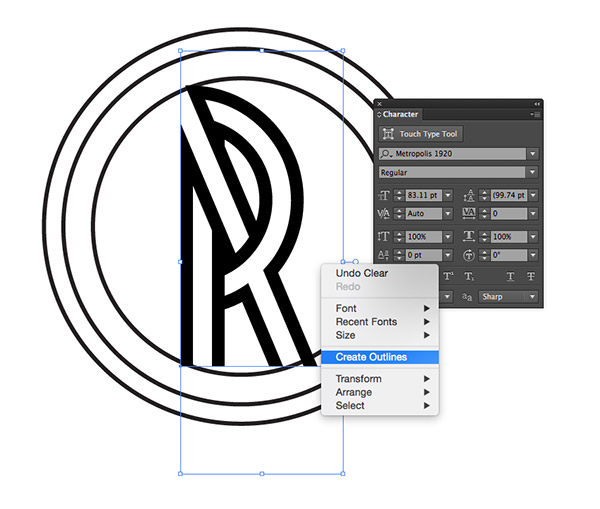 The basic badge design could certainly be made in Photoshop, but I find Illustrator's vector tools are much easier to use when constructing logos. Draw a circle then make a couple of duplicates and scale then down towards the centre. Add the initial(s) of your brand in the centre. I'm using a cool art deco style font named Metropolis 1920. Convert the text into a shape by right clicking and selecting Create Outlines.