Follow along with today's Photoshop tutorial to create your own fantasy world, just like the fictional story settings of Neverland, Middle-Earth or Westeros. We'll use Photoshop's built-in tools to establish the landmass and sea, then construct hills, mountains and deserts with some simple filter combinations, before finishing off the artwork with a vintage paper texture and place names to simulate an old world map.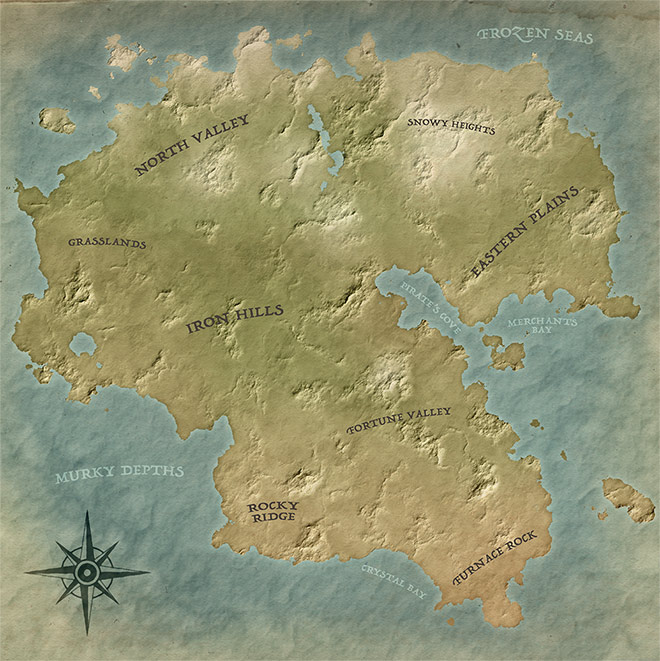 This kind of fantasy world map is ideal for storybook art, tabletop gaming or children's party invitations. The shape and geography of your landscape is mostly determined by random, so it is interesting to see how your fictional map turns out as you progress through the process. By following the same steps, you can create a unique world every time!
Begin by creating a new document in Adobe Photoshop. I'm using a canvas of 3000x3000px, but your map could be created at any size. Add a new layer and fill it with the Filter > Render > Clouds menu.