Follow along with today's Adobe Illustrator tutorial to create a colourful text effect, which comprises of a stack of text elements that transition through the colour spectrum to produce a rainbow effect. This text style has somewhat of a retro vibe, with it being the kind of effect you might see on an old VHS tape box or brand identity for a 70-80s tech or media company. Illustrator's Blend tool will form a core part of the procedure, but I will also share a useful tip that enables you to alter the wording of all the text instances at once.
After seeing examples of similar retro text effects on Pinterest, I set out to figure out the most efficient technique for recreating this colourful text style in Illustrator that didn't involve having to place each coloured text element manually, or result in an effect that could not easily be edited or updated. The process I'll be sharing in this tutorial automatically generates a smooth colour transition and retains the live text, so the wording and font can be easily changed.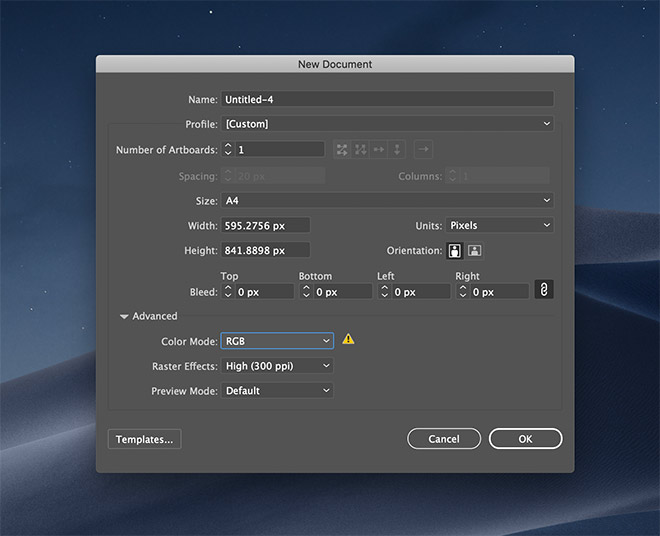 Begin by opening Adobe Illustrator and create a new document. Use any size to suit your final application, but ensure the RGB mode is set so the most vivid colours are available.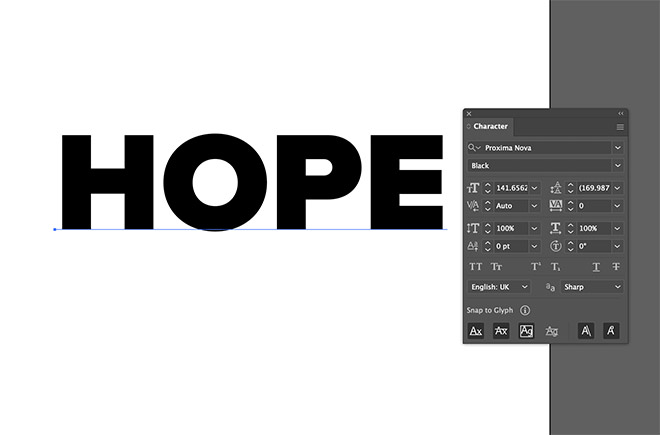 Set out your chosen wording as a text element with the appropriate font styling. I'm using the Proxima Nova Black typeface.