It's always fun making character illustrations, but even more so when that character is based on an actual person! Cartoon style avatars are commonly used for their balance between resembling the person they're representing, whilst retaining some anonymity. In today's tutorial we'll use the vector tools in Adobe Illustrator to produce a simple avatar character with a line art style and flat colours. We'll build the character in such a way that it's somewhat modular, where multiple personas can be built from one basic foundation.
The character design we'll be making in this tutorial is completely simplified into basic shapes to produce a generic facial profile that can be built upon with different hairstyles and skin tones to represent different people. This kind of artwork could be particularly useful for 'Meet the team' pages, where a whole range of characters would have a consistent style, but certain characteristics would allow these simple avatars to be recognised as the person they represent.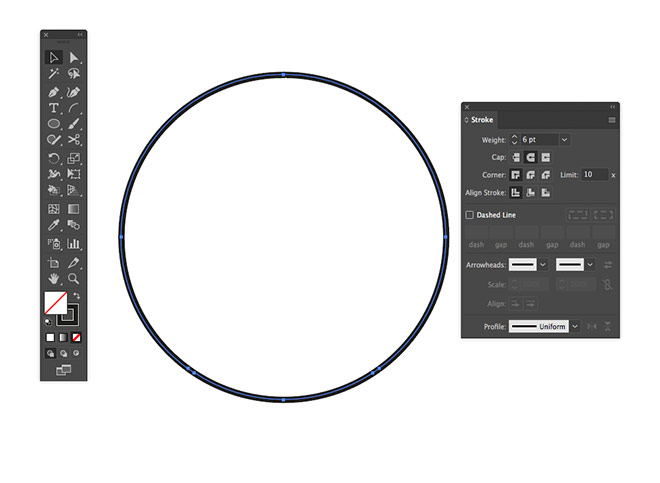 The avatar illustrations will be enclosed within a circle, so draw an Ellipse while holding the Shift key, then clear out the default while fill. Increase the Stroke weight to 6pt, and check the Round Cap option.