In today's Photoshop tutorial we're going to have some fun changing the weather in a photograph by adding a heavy rain shower. The effect works best on night shots of dark streets to give the image a dramatic mood. We'll amplify the subtle light reflections on the pavement to simulate the appearance of a wet surface, then add three layers of rain drops, each at different sizes to achieve the illusion of depth.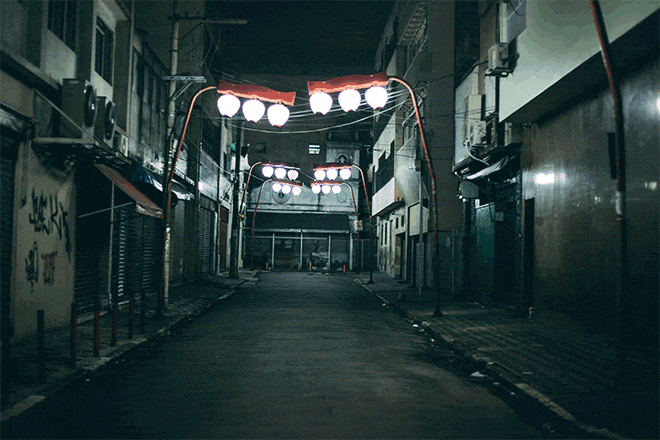 The photo I'll be working with is a shot of an dark urban street. The effect works the best with nighttime photos because the darker background helps makes the raindrops visible. Dark street images also produce great results by turning the photograph into a scene from a dramatic thriller!
Open your chosen image in Adobe Photoshop. We'll first work on making the surface appear wet, which will complement the raindrops to achieve a more realistic effect. Go to Select > Color Range and choose the Highlights selection method.