One of my Spoon Graphics readers recently sent me an email with a great tutorial suggestion based on one of the promo graphics of the free font named Manrope. The cited artwork featured a collection of letters as long three dimensional shapes of varying heights, densely packed together in the scene. Clearly some kind of 3D modelling software was used to produce the original concept, but I experimented with Photoshop's built-in 3D tools to see if a similar effect could be made. Follow along with today's tutorial to learn how to use Photoshop's 3D capabilities to create the effect yourself.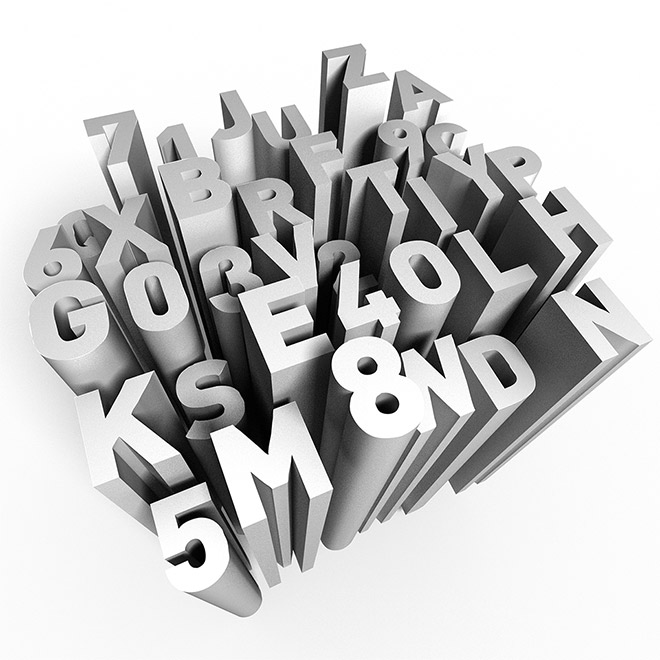 The artwork we'll be creating in this tutorial features a bunch of long, extruded character shapes, arranged at various heights. By just configuring a few options, Photoshop's 3D features then bring the effect to life with realistic perspective, shading and lighting.
Create a new document of around 2000x2000px in size. Set out the first of many letters as an individual text element using the font of your choice. Checking the Uppercase option will make it easier to edit each subsequent character without the need to hold the Shift key to capitalise the letter.