A couple of weeks ago I created a showcase post of breathtaking infrared photography with surreal colours. Those featured examples were authentic infrared photos that were shot on infrared film, or digitally with an infrared lens, but I've been playing around in Adobe Photoshop to find a way to replicate the effect with a standard image. In today's tutorial I'll show you how to reverse the colours of a landscape scene to switch the greens to vibrant pinks to mimic the popular false-color infrared style.
As we saw in my showcase of infrared photography, images look pretty surreal when the colour are mixed up, especially in pictures with lots of trees and foliage. In this tutorial we're going to replicate the effect using a standard photograph, but with some Photoshop adjustments to reverse the channels.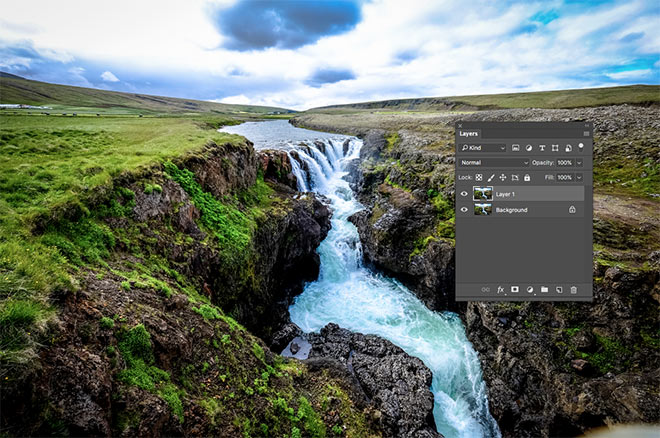 Open up your standard photograph in Adobe Photoshop. I'm using this landscape image, which has a nice mix of greens, but also contrasting hues in the sky, river and rocks. Begin by duplicating the layer with the CMD+J shortcut.