In today's Photoshop tutorial I'll show you some simple steps to give your type the appearance of soft and fuzzy animal fur. The process makes use of a real animal fur texture, which in this example is that of a Leopard, but a variety of results can be achieved by using source photos of different furry animals. The fur photograph will take care of the realism in the centre of the text, but we'll also use a custom Photoshop brush to apply the soft fur effect to the edges of the hard letter edges, followed by some finishing touches to enhance the appearance.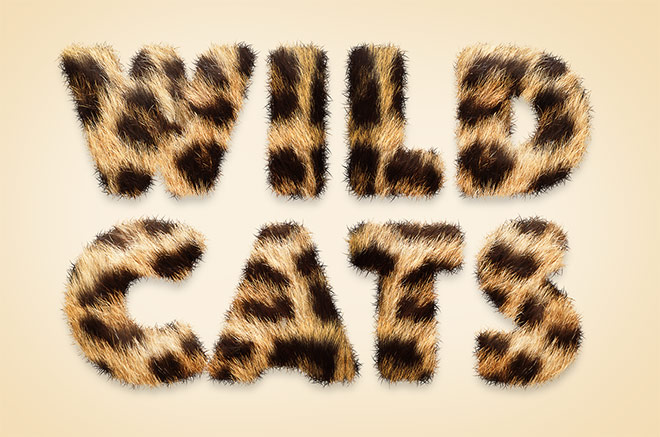 The artwork we'll be creating in this tutorial is a realistic fur effect. Depending on the animal your source texture is from, the result can depict a variety of colours and common animal prints to create a range of safari themed type styles. In my example I'll be using a stock photo of Leopard skin from Shutterstock, but there's a selection of free images available online if you don't have your own pet cat, dog or Leopard that you can photograph while they're sleeping!
Begin by creating a new document in Adobe Photoshop. I'm using a canvas of 2000x1500px. Set out your desired wording in a bold font so there's plenty of letter area to be filled with the fur texture. Also be sure to increase the tracking to provide enough space for the fur around the edges.