In today's Adobe Illustrator tutorial we're going to create a vibrant piece of vector artwork featuring three dimensional type from an isometric viewpoint. This isometric type effect is commonly combined with bright colours to produce a fun design style. Adobe Illustrator is the perfect tool to create such an effect; the 3D Extrude & Bevel tool easily generates an accurate isometric layout, then the artwork can then be broken down into individual vector shapes for easy customisation with colourful fills and detailed patterns.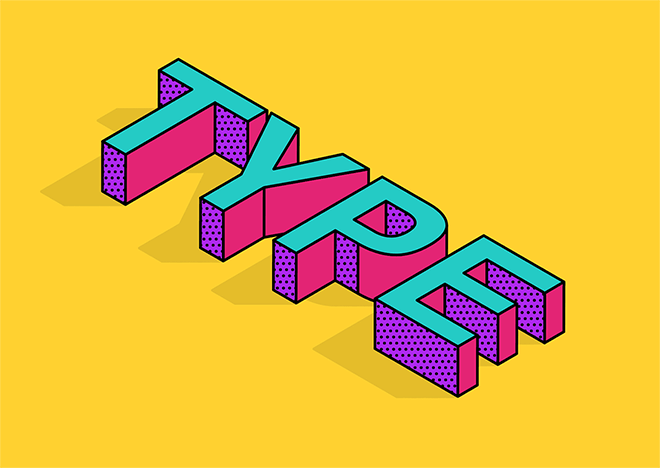 The isometric type artwork we'll be creating in this tutorial features a faux-3D effect generated by the Extrude & Bevel function, which we can then customise by breaking apart all the faces into individual shapes that can then be recoloured to produce vibrant artwork. The addition of a shadow helps ground the text to further simulate the three dimensional appearance, while additional patterns help enhance this flat illustration style.
Create a new document in Adobe Illustrator and set out your type. Any font can be used, but a simple sans-serif, or even making a 'pixel-font' effect by manually placed squares on a grid provides the best result.