My number one most popular tutorial from last year described the process of creating a trendy retro cityscape in Photoshop. I've noticed the retro and vintage styles are still in vogue, so today let's take a look at creating another design that captures the abstract theme of old album art. Follow this step by step Photoshop tutorial to manipulate a landscape photo with various color adjustments and lay out a typographic quote to create a retro style landscape design.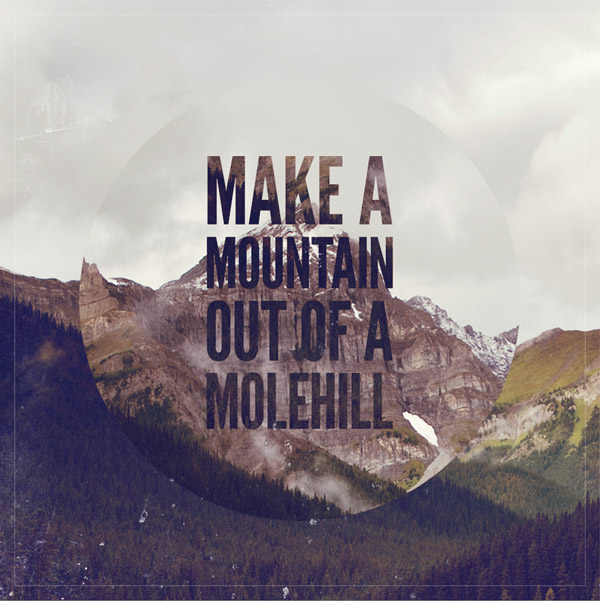 The design we'll be creating is based on the theme of a mountain and uses a landscape photo to create an abstract layout that would work perfectly as a retro style album cover. Clippings of the original photo are used to make up the layout of the design, then a range of color adjustments and textures are added to give the artwork that classic retro style.
View the final abstract retro landscape design
The whole design relies on a landscape photo of some kind. The photo I picked out is a scenic mountain view from Shutterstock. Download the Super sized version and crop the photo into a square format to capture the main mountain peak.