My wife and I are expecting a baby girl in a few months so our house is slowly filling up with everything cute and pink! Seeing the style of art used on the items we've collected for the nursery gave me a great idea for a beginner's Illustrator tutorial, showing how stylish illustrations can be created using basic shapes and patterns. Follow this step by step Illustrator tutorial to create a series of simple vector illustrations, each one employing slightly more advanced techniques to eventually form a complete mobile of objects.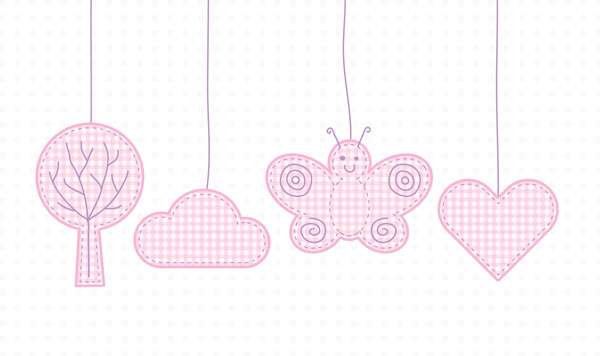 This tutorial will be split into four sections in order to cover the process of creating each one of these mobile toys. We'll begin with the most simple object, then move on with slightly more advanced techniques each time. Essentially we'll be using Illustrator's shape tools, the Pathfinder panel and see how strokes & swatches can be manipulated to produce cool styles in your artwork.
Creating a cloud shape
We'll begin this tutorial with the most simple shape from the overall illustration; the cloud. Begin by drawing three differently sized circles on the artboard. Remember to hold Shift to keep them perfectly circular. Select them all then use the Align panel to line them up along their bottoms.