In this week's roundup of creative goodness, we have an awesome illustration design tutorial; a fantastic introduction to special CSS3 effects; a beautiful poster design tutorial; some great tips for spicing up your Illustrator graphs; and a tutorial covering the process of creating seamless vector patterns.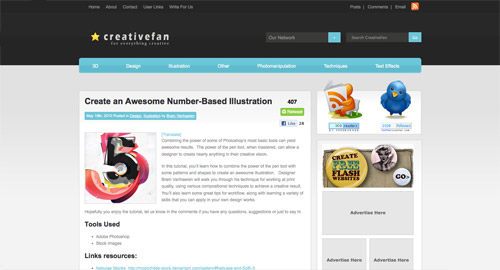 CreativeFan take us through the process of creating an awesome number themed illustration using various Photoshop tools. The final design is a mix of bright and vibrant colours, textures and detail.
The CSS3 specification might not be officially ready, but browsers is becoming more and more supportive. Bradshaw Enterprises has this fantastic introduction to CSS3 transitions, transforms and animation, with brilliant examples of how they can be used in your website designs.
Geometric shapes, halftones, ribbons, 3D stars, texture and 3D text are all ingredients used to create this remarkable poster design over at Design Instruct. Follow the step by step tutorial on how to create the design in Photoshop.
Illustrator has powerful tools available for creating various graphs and charts, but they're often left in their boring grey form. Tutorial9 shows us how to tweak and manipulate these charts into beautiful graphics.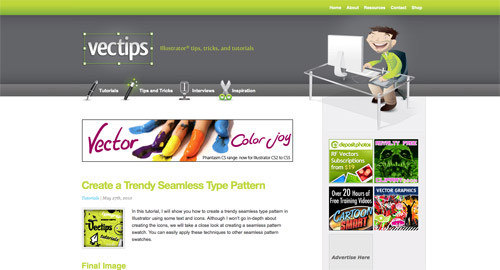 Pattern graphics are a useful resource for all kinds of designs. Vectips takes us through the process of creating a trendy seamless type pattern complete with cool vector graphics.