In this week's roundup of creative goodness, we have a selection of handy website wireframing templates; an article highlighting some interesting factors that boost the 'wow factor' in web designs; an interesting discussion about the risk of being unique; a fabulous vibrant Photoshop illustration tutorial; and a showcase of stationery and print design inspiration.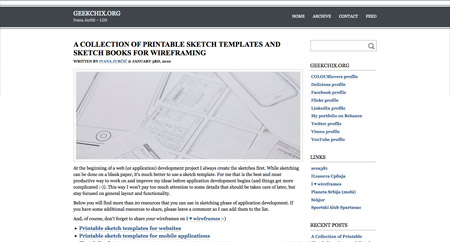 This great collection of resources from GeekChix pulls together some really useful templates that can be used to plan out your website design or application in sketch format. The roundup includes grids, browser interfaces, page templates and iPhone interfaces.
Design Informer host this interesting article that highlights some of the features that give a selection of websites that additional 'wow factor'. I discovered a bunch of little design easter eggs on some of the sites that I had never seen before.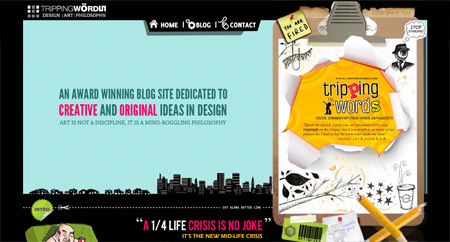 This interesting article from Tripping Words discusses some of the choices designers have to make when creating websites; Do they stick within the boundaries already created or break free and dare to be different?
I recently stumbled across this handy Photoshop illustration tutorial from the archives of PSDTuts and decided it was worth bringing back to life for anyone who might have missed it the first time round.
I personally find design for print one of the best sources for design inspiration. This roundup of fantastic stationery designs from YouTheDesigner is packed full of various design styles that can help inspire you for your next project.