In this week's roundup of creative goodness, we have a selection of handy Worpdress tips; a beginner's introduction to designing for textile based artwork; an in-depth look at various photo clipping techniques; some advice on how to build your design blog; and a discussion about the balance between content and design.
Cats Who Code present this handy collection of WordPress hacks. Allowing you to tweak your WordPress install to add extra functionality, or fine tune and optimise your site.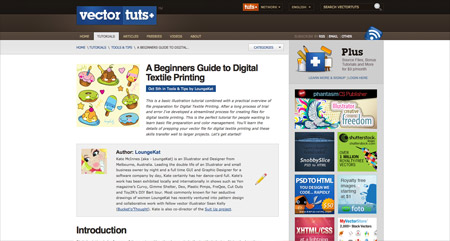 This detailed guide from VectorTuts highlights some best practices for designing for textile based artwork. Learn how to setup color swatches, create a tiling illustration and export a print ready design.
There are many methods and techniques available in Photoshop for clipping out photographs. This roundup of best practices from Media Militia explains the advantages and disadvantages of each.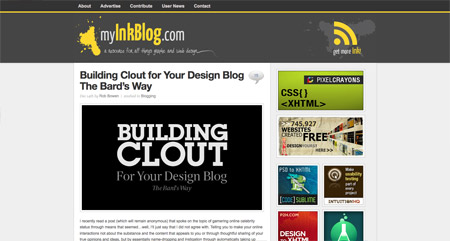 My Ink Blog hosts this interesting article that gives some theory and insight into how to build clout for your design blog. With an amusing Shakespearean twist it makes a great and inspiring read.
Another interesting read is this article from the DesignBump Blog. The post discusses the balance between content and kind, and titled If Content is King, Then What is Design? it highlights the importance of both.