Merry Christmas everyone! In this week's roundup of creative goodness, we have a fantastic icon design tutorial; a great website design tutorial allowing you to create a cool sidebar effect; a roundup of awesome snowboard designs; a handy web design tip to keep your site's accessibility in check; and an overview of various usability tips.
PSDFan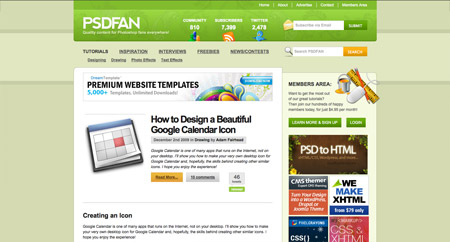 PSDFan hosts this fantastic step-by-step icon design tutorial that shows you how to design a beautiful Google Calender icon in Photoshop. Using subtle shadows and textures the final design boasts plenty of realism.
DesignM.ag
DesignM.ag originally published this tutorial earlier in the year, but I thought it deserved a fresh look! Find out how to create the popular sticky-sidebar effect on your website with this brilliant walkthrough and demo.
DesignrFix
The skiing and snowboarding season is here, so it's quite fitting that DesignrFix have put together this awesome design inspiration rounded of 60+ amazing snowboard designs. A great resource for fans of illustrative design!
24Ways
24Ways is back again this year, and has been packed full of daily web design goodies. This particular tip on the use of the :focus selector captured my attention, and provides a super useful tip for those who want to balance their websites between good design and accessibility.
UX Booth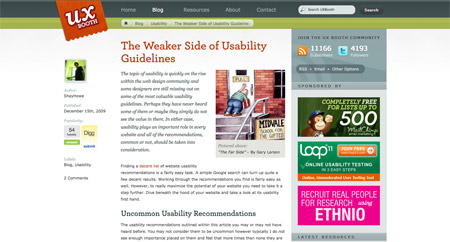 UX Booth is a great place to learn about all things surrounding the topic of usability. This post titled The Weaker Side of Usability Guidelines highlights a range of uncommon usability recommendations.