In this week's collection of my favourite findings from across the web we have a roundup of useful Illustrator tutorials; a compilation of fresh and promising new blogs; a bunch of CSS tips for beginners; an epic set of resources for Adobe products; and a group of incredibly artistic website designs.
Noupe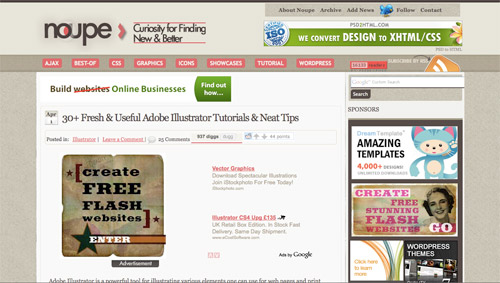 Adobe Illustrator is a highly powerful application and a must know piece of software for all designers. This roundup of 30+ Fresh and Useful Adobe Illustrator Tutorials & Neat Tips from Noupe showcases some of the latest resources from across the web.
Six Revisions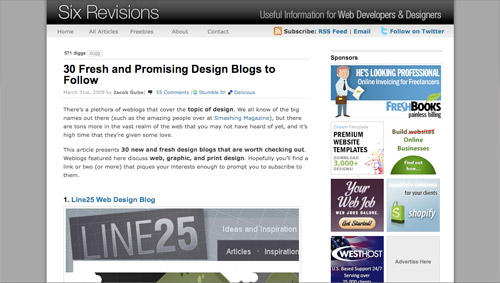 There's a bunch of top design blogs that constantly feed your creative need, but what about the sites that aren't constantly in the limelight? Six Revisions has pulled together a list of some of the upcoming new websites that have burst onto the scene, check them out for some fresh content to add to your feed reader.
Hongkiat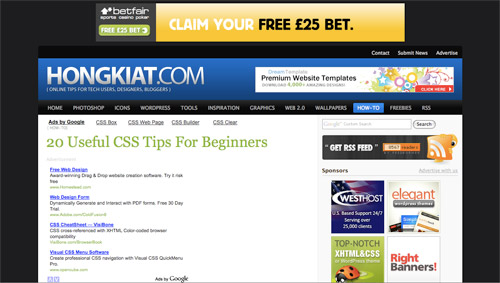 When you're learning a new technique it's the simple tips that tend to help out the most, this collection of CSS resources from Hongkiat picks out some highly useful hints that can really help take your understanding and quality of CSS to the next level.
Spoonfed Design
Tutorials for Adobe products such as Photoshop and Illustrator are a fantastic resource for learning new techniques. Spoonfed Design has compiled this roundup of epic proportions, featuring over 110 resources for all of the popular Adobe software packages.
Web Design FM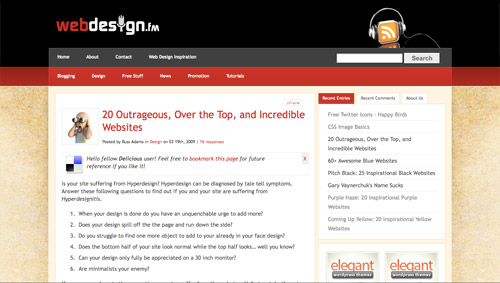 There are some excellent examples of web designs that really go to town with their creative style. Web Design FM has put together this collection of hyperdesigns that are exploding with elements and colour.
And finally, see me in NET Magazine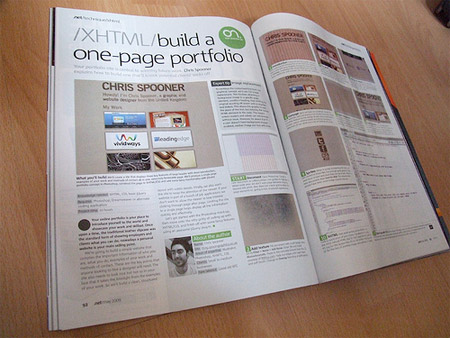 I've also had the pleasure of appearing elsewhere in the design community, in this month's NET magazine you can find my tutorial on how to design and build a one page portfolio site. The tutorial begins in Photoshop where the visual concept is put together, then continues on to building the website in XHTML and CSS, and finishes off with some fancy effects using a jQuery lightbox plugin. Check out a few snaps in my Flickr stream.