In this week's roundup of creative goodness, we have an inspirational roundup of retro-futuristic artwork; a great Adobe Illustrator icon tutorial; a fantastic look into the creation of infographics; a useful summary of caching plugins for WordPress; and another excellent Illustrator icon tutorial.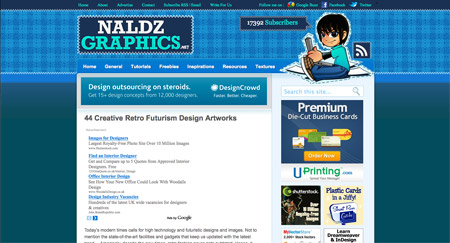 I've become a big fan of the retro-futuristic movement in the digital art industry. Naldz Graphics has compiled this great collection of artwork, that showcases the work of talented designers, and provides endless inspiration and motivation to create your own designs.
Andrea from Cute Little Factory has been posting some fabulous Illustrator tutorials on his blog. This recently tutorial covers the process of building a tasty burger icon.
Infographics combine statistics with design, to produce enticing and interesting graphics that display the information in a much more consumable way. VectorTuts recently posted this in-depth walkthrough of the creation of their own modern infographic in Illustrator.
Caching soon becomes an important topic when running a blog. There's stacks of caching plugins and techniques out there, but thankfully Tutorial9 have posted an article that compares various caching solutions, with break downs of speed improvements and features.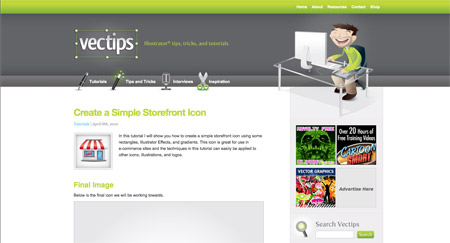 The second icon design tutorial this week is from Vectips. Follow this guide to build your own storefront icon, starting with basic shapes, then bringing the icon to life with gradients and Illustrator effects. A great resource for those designing for ecommerce sites.