How do you fancy getting your hands on the hottest resources from the most popular design shops in the world? Design Cuts have put together another deal packed full of top quality resources and squashed the price down by 94%. These items are selling like crazy at their full price, which in most cases is more than the entire deal! Even if you've picked up any of the previous offers I've shared, you still might want to check this one out. It's a brand new bundle of fresh items, these resources haven't been featured in any previous Design Cuts deal.
Unfortunately this deal has now expired
Join the mailing list to be the first to hear about awesome offers like this in the future!
The Ultimate Designer's Collection contains loads of goodies, including vectors, fonts, textures and actions; as well as some extraordinary kits which make it easy to create popular design styles, such as colourful watercolour, sparkly glitter, shiny foil, rubber stamp and authentic print effects. These kits in particular got me really excited about the deal, so here's a look at the items that I'm enjoying the most.
Add Me Some Watercolour Effects Quick!
If you love watercolours, you're really in for a treat with this deal. There's a bunch of watercolour themed resources, including this series of kits from Nicky Laatz. In less than 5 seconds you can transform your designs into authentic watercolour painted artworks with the help of these Photoshop styles and textures.
The Glitter & Graphics Pack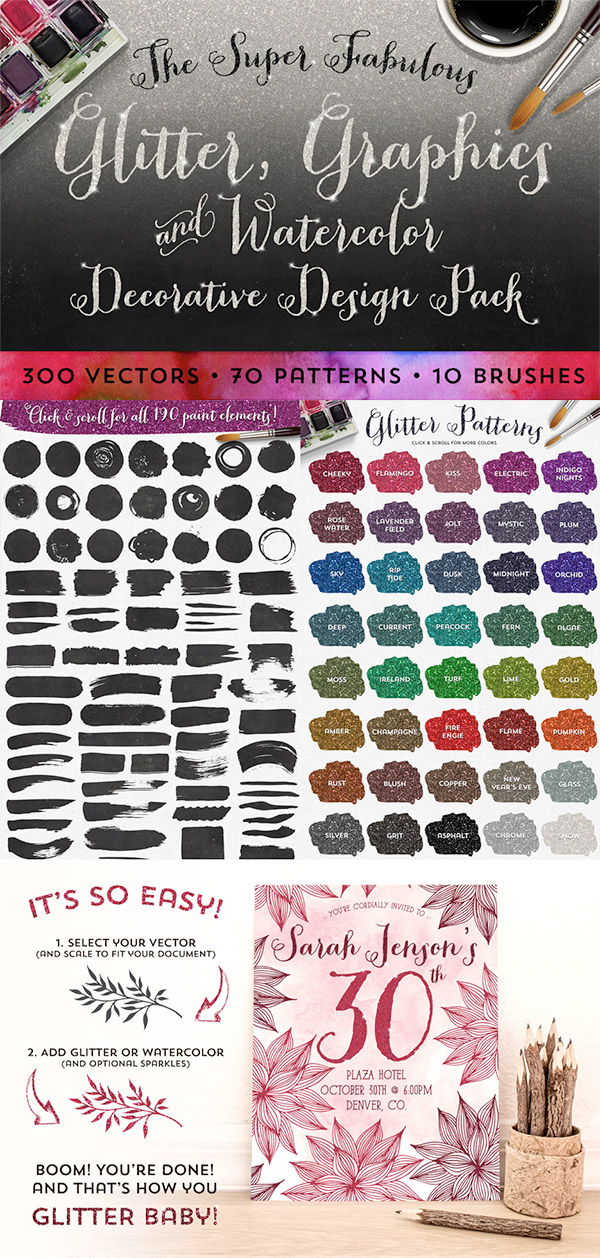 I've never managed to successfully replicate realistic glitter effects, so this Glitter & Graphics pack will be a real life-saver the next time I need to produce a FABULOUS design! They're easily applied using Photoshop .pat files and brushes.
Gold Leaf Press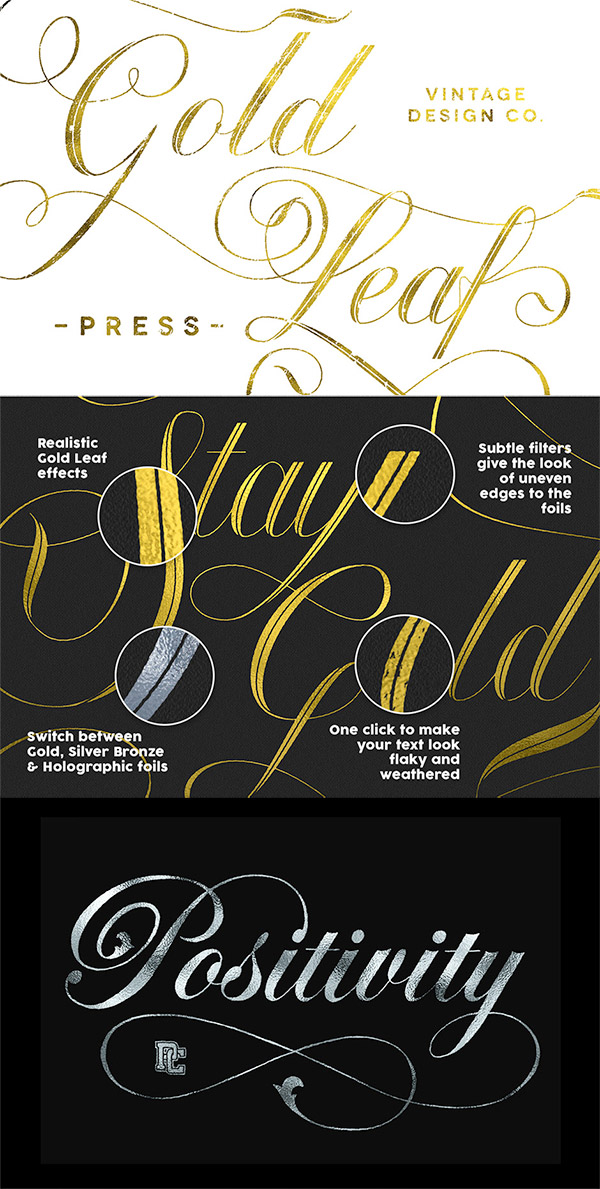 Another effect that can be really difficult to replicate accurately is gold. The Gold Leaf Press kit from Ian Barnard makes it easy to create not only realistic gold effects, but also bronze, holographic and silver foils. You can even use an option to age the effect to make it look old and flaky.
Inkblock
Usually I transfer my Illustrator designs to Photoshop to apply old print effects, but these actions from Sivioco show that you can achieve the effect entirely in Illustrator. There's a great variety of texture styles too, from subtle ink stamp effects to cool stipple gradients.
Loads of other resources too!
These design kits were what really caught my attention from this bundle, but there's loads more to choose from. Check out the full preview of what's included to see all the vectors, fonts and textures I haven't even talked about. The great thing about Design Cuts deals is not only are they super value (this one is a $425 saving!), all the items come with extended licensing so you can use them in any project.