There are many vintage fonts out there, but not many have been expertly crafted by a talented lettering artist who lives and breathes the vintage aesthetic. The Vintage Font Bundle from Heritage Type Co. contains 6 typefaces designed by Tobias Saul, whose inspirational vintage logos and type designs have been featured many times in showcases on Spoon Graphics. These beautiful fonts authentically capture the style of late 19th to early 20th century lettering and are packed full of features, such as alternate characters, ornamental graphics, and even ready-made logo templates. The bundle is currently on offer with 70% off, but I've teamed up with Heritage Type Co. to offer Spoon Graphics readers an extra 10% discount code, making the final price $44 ($149). Use the code SPOONER during checkout to secure the best price around!
Heritage Type Discount Code: SPOONER
The Vintage Font Bundle contains 6 typefaces in a variety of styles that can be used individually or combined to produce perfectly complementing font pairs. It includes the Blackriver font, which is inspired by old packaging designs; Royal Signage, which is based on vintage sign art; the victorian style Old Alfie and its duo Old Erika; Brilon, which is inspired by the Art Deco era; and the elegant Mirosa, which alone has over 400 alternate characters!
Also included in the bundle are 25 ready-made logo templates and type layouts for Adobe Illustrator, plus over 200 ornamental elements and frames so you can easily create your own beautiful vintage style designs.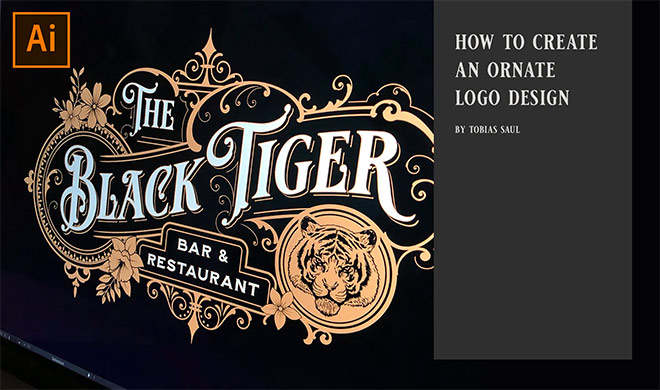 For an idea of how you could use these fonts and vector assets to create custom artwork, check out this detailed tutorial by Tobias Saul on how to create an ornate logo design, from the initial concept to exporting the final design files. The example design uses the Royal Signage and Old Erika fonts, plus several of the included vector ornaments from the collection to construct a beautiful vintage brand.
Extra 10% off with the code: SPOONER
Benefit from an additional 10% discount on top of the current sale price with the code SPOONER to purchase The Vintage Font Bundle for $44.
Buy The Vintage Font Bundle for $44
Other Heritage Type Discount Codes
⭐ 20% Off Heritage Type Milkstore Collection Discount Code
⭐ 20% Off Heritage Type Discount Code: Vintage Logo Bundle
⭐ Heritage Type Vintage Font Bundle Discount Code: Extra 10% Off!
⭐ 20% Off Heritage Type Discount Code: Nostalgic Font & Label Collection