This new collection of textures and patterns brings you a huge variety of best selling graphics from some of the world's most talented designers, all at an incredible 99% off. All of the textures and patterns are provided in stunning high resolution and are ready to be dropped into your work. Discover gorgeous paper textures, chalk patterns, wood, rustic, vintage, abstract and glass textures… to name just a few, the possibilities are endless! The total cost of all these professional-grade products would usually be over $2400 at their regular price, but for a limited time only, you can pick them all up as a bundle with a single $29 purchase.
Unfortunately this deal has now expired
Join the mailing list to be the first to hear about awesome offers like this in the future!
This content contains affiliate links. Find out what that means for you and me.
The Designer's Textures and Patterns Collection brings you the best one-of-a-kind, hand-crafted resources that the design world has to offer. This bundle contains best-selling products from creators such as Greta Ivy, PinkCoffie, Zeppelin Graphics, Samolevsky Art, The Cotswold Chalkboard, Milka, Vintage Voyage Design Co. and more to create an unbeatable collection of premium design resources.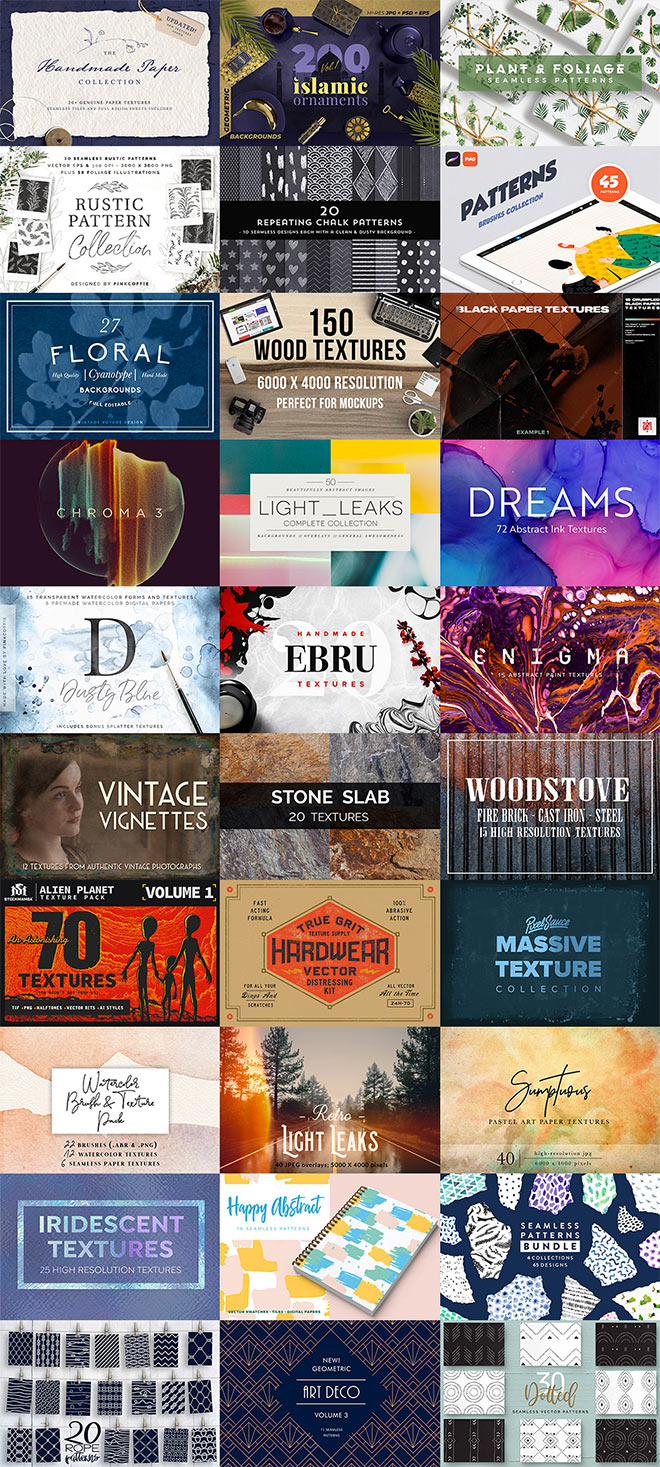 See the full overview of this bundle to explore each product in its entirety and discover the huge quantity of individual assets it contains. You'll also find more information about the Extended Licensing that covers the usage of all these resources for commercial work and even saleable items such as prints and merchandise. Once the 99% discount expires these products will only be available individually at their regular price, so grab a great deal while you can!