The retro and vintage design styles are timeless aesthetics. If you've ever admired these kinds of effects and wished you could create them yourself, today I have the perfect collection of resources to show you. The Robust Retro Collection For Designers contains the best-selling products from the top creative resource sellers. With this special offer you can grab $443 worth of goods for just $29 thanks to the massive 93% discount. Most importantly, full Extended Licensing is included so you're safe to use these tools in your client work and prints you intend to sell, giving you loads of opportunities for fun projects and passive income streams.
Unfortunately this deal has now expired
Join the mailing list to be the first to hear about awesome offers like this in the future!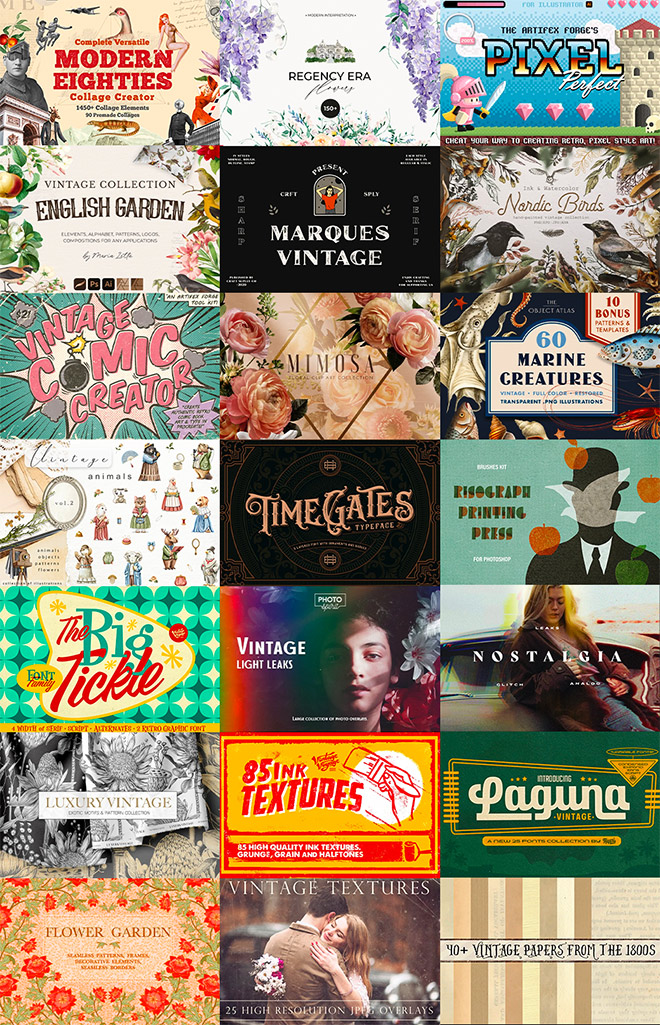 The Robust Retro Collection For Designers pulls together the most exceptional quality tools from the top designers who have mastered this style. Their carefully crafted resources help you produce accurate retro and vintage effects that are difficult to tell apart from the real deal. Variety is rife with this collection, there's fonts, textures, graphics, patterns and toolkits that will help you create everything from an 80's throwback design to a piece that stepped out of the victorian era!