Premium design resources can be really expensive. Fonts in particular are often the most costly tool a designer needs, so when a massive saving like this comes along it's hard to let it pass by! Design Cuts are known for slashing their bundle prices, but this latest offer blows every other deal on the web out of the water with well over $1000 shaved off the price. 30 best selling fonts with a retail price of $1150 are being sold for just $39, that equates to a discount of 97%, or $1111.50 to be exact. That's enough to buy an iMac with the money you're saving!
Unfortunately this deal has now expired
Join the mailing list to be the first to hear about awesome offers like this in the future!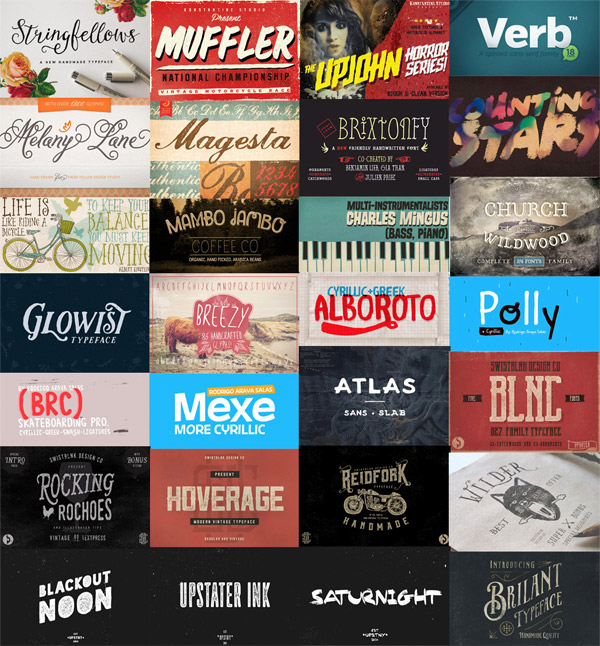 Of all the Design Cuts deals I've grabbed myself, the fonts bundles have been my most used items by far. The quality of premium fonts is so much better than freebies you tend to find on the web, so it really makes a difference in your design projects when the kerning and contextual alternates all work out perfectly. With 30 fonts in this collection there's plenty to play with. Each one is a best selling item too—No filler content like you tend to find in other bundle deals.
If you're a fan of the hand made style then you're really in for a treat as many of these fonts have an awesome illustrated or printed style. Again, these are the types of fonts I find myself making the most use of. It's a huge time saver not having to draw/scan or apply effects to standard type yourself.
This post would be a mile long if I was to list all the fonts, so get scrolling on the deal page on Design Cuts for the full details, but here's an overview of the fonts I like the look of:
Muffler font
The motorcycle race theme on the promo image pretty much sold this one to me, but the font itself is a cool thick brush script that is perfect for bold headlines.
Stringfellows font
This elegant hand drawn font is absolutely beautiful. I especially love the additional catchwords which really help create artistic typography layouts.
Handters font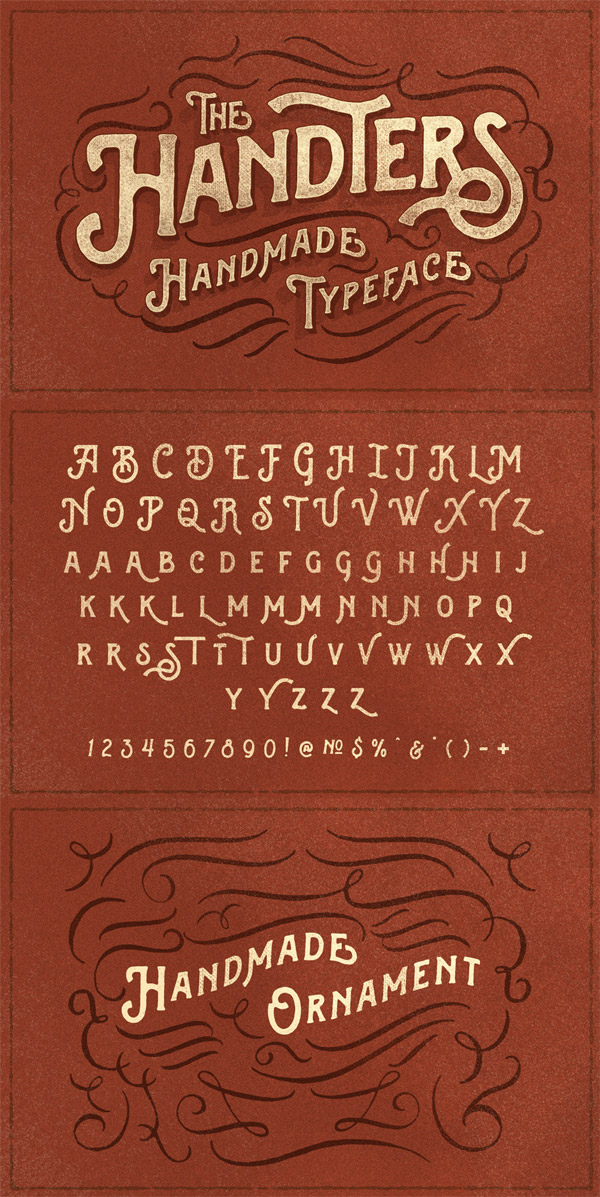 Handters is an awesome display font that boasts all the features of a premium font, including stylistic and contextual alternates which automatically apply a different character so no two letters look identical.
Atlas font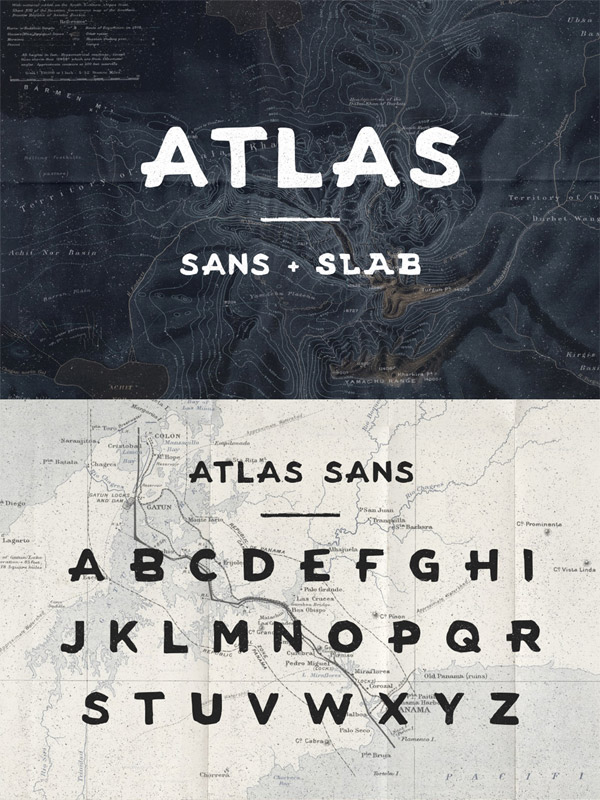 It's unusual to find hand drawn fonts in a slab-serif style but the Atlas font does it perfectly. It's great that it also comes in a sans-serif variant so you can mix and match the two styles.
Upstater Ink font
This font perfectly replicates vintage print effects without the need for any additional textures. Its tall and thin styling makes it a striking font for headlines.
Just 5 examples from a total of 30 fonts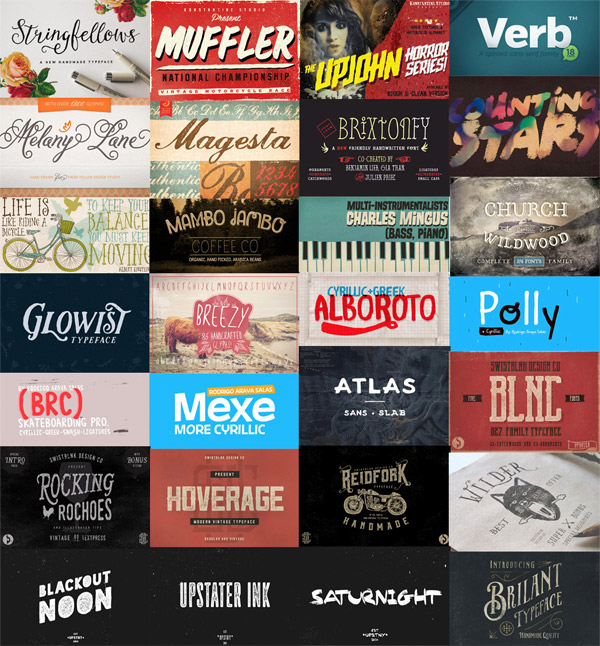 The full bundle contains loads more quality fonts, so definitely check out the full list to see which ones you fancy. At their regular price you would be lucky to get two fonts for the cost of this complete bundle, and that doesn't even include extended licensing to allow you to use them in your design projects. This deal includes extended licensing and web fonts, which makes the value of this deal insane!