Design tools that help reproduce the aesthetics of hand-crafted art are among the most sought after products. Creating authentic resources by hand takes a lot of time, so it's really useful to have talented artists do all the hard work and sell their tools as assets that can be used within your own creative projects! Usually the time and effort that is put into creating premium quality design resources is reflected in the price tag, but on rare occasions like this, a spectacular deal gives you the opportunity to acquire a whole arsenal of tools whilst saving 1000s of dollars. This new Hand-Crafted Design Bundle is filled with $1651 worth of artistic resources, including illustrations, fonts, brushes, effects packs, graphics, textures, vectors and actions, reduced by 99% to just $29.
Unfortunately this deal has now expired
Join the mailing list to be the first to hear about awesome offers like this in the future!
The Extensive Hand-Crafted Design Bundle is filled with tools that help you create artistic effects. It includes a variety of Photoshop brushes that mimic real paint strokes, ready-made graphics from talented illustrators, and detailed textures that depict a range of materials in digital format. These resources would take a lifetime to create from scratch, but for a limited time only you can add them to your creative arsenal at a massively reduced price.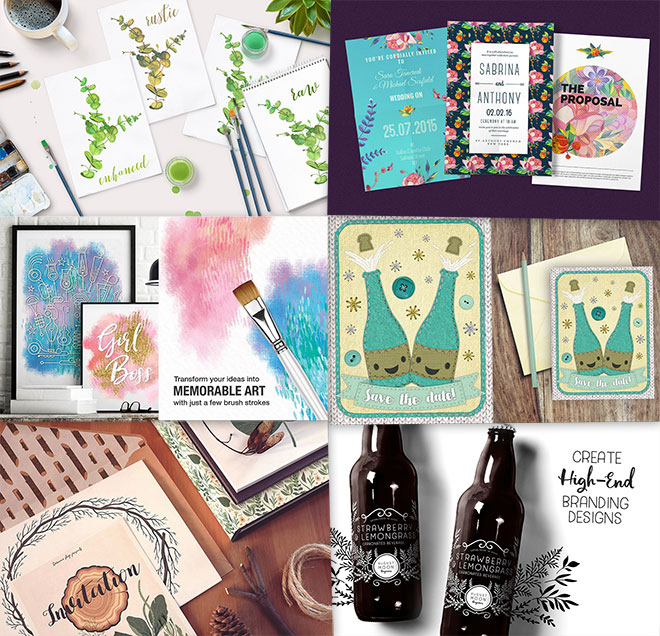 See the full overview of this bundle to explore each product in its entirety and discover the huge quantity of individual assets it contains. You'll also find more information about the Extended Licensing that covers the usage of all these resources for commercial work and even saleable items such as prints and merchandise. Once the 99% discount expires these products will only be available individually at their regular price, so grab a great deal while you can!