This new bundle is packed full with thousands of best-selling, colourful, artistic elements that are just waiting to be played with! Premium quality resources like these not only equip you with the tools to complete your projects, they also provide inspiration and ideas for a creative style to run with. You can explore everything from gorgeous illustrations, to retro artwork, time-saving templates, tactile brushes, realistic effects packs, bold backgrounds and so much more! This is one of those collections where the deeper you dive into it, the more inspired you will feel. At 99% off this is the most affordable way to step up your library of creative assets, and inject some extra inspiration into your regular projects.
Unfortunately this deal has now expired
Join the mailing list to be the first to hear about awesome offers like this in the future!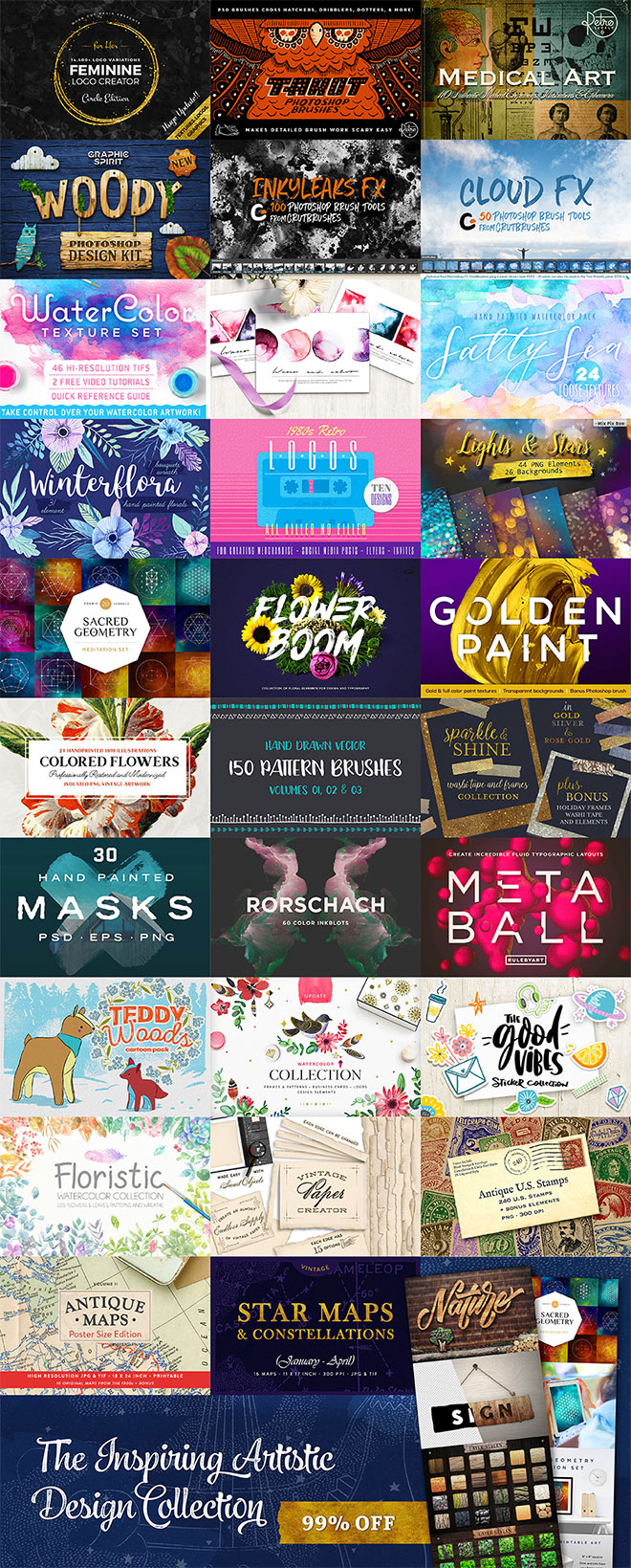 The Inspiring Artistic Design Collection is the latest compilation of professional grade assets from Design Cuts. It's a true one-stop-shop, giving you unlimited access to these world class quality tools, from some of the greatest designers in the industry. These 29 hugely popular products form a combined total value of $2236, but a massive 99% discount gives you the opportunity to own the entire collection for just $29. Whip up professional logos using the super popular Feminine Logo Creator, apply realistic brush details to your work with GrutBrushes and Retro Supply Co, or add gorgeous watercolour touches courtesy of design veteran Von Glitschka.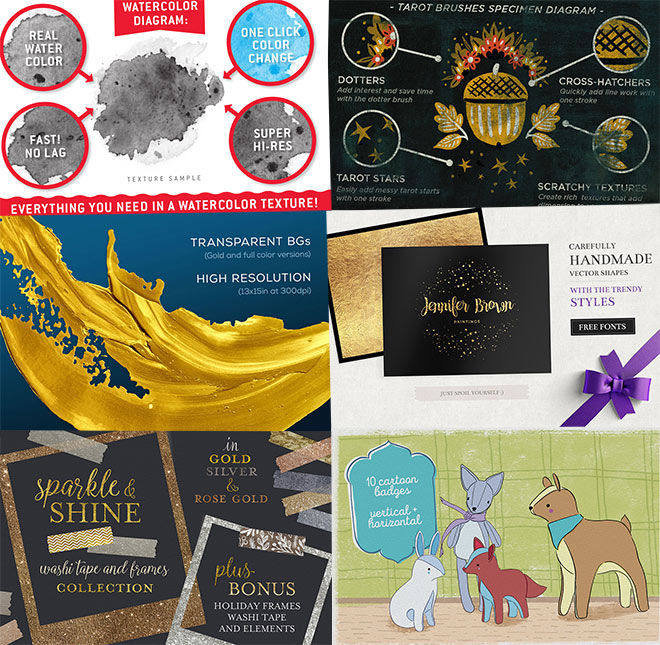 This is an unbeatable bundle of brushes, effects packs, graphics, paint textures and much more, which is why the 99% off deal won't be around for long. After the two week offer has expired these best selling goods will only be available individually at their regular price. Even if you aren't interested in the full range of resources, the $29 price tag is worth it for the extended licensing alone. Full commercial usage terms often come at a premium, but you can confidently use these assets in your client work and any saleable items you create.