Some graphic design styles just simply can't be created without specialist tools or resources. Effects like watercolour or oil paintings need to be created from physical paints to achieve the desired realism, but buying a load of art supplies and training to become a master artist just isn't feasible in the middle of a design project! Thankfully there's a range of high quality creative tools that can help you produce the kinds of artwork you only dreamed of. They're the ultimate shortcut to make your design work more beautiful, for when it's too time consuming or difficult to produce artistic effects from scratch. There's currently a unique opportunity to acquire a large collection of these best selling tools for 99% off with the new Creative Designer's Colossal Treasure Chest bundle from Design Cuts. It will equip you with a comprehensive toolkit, so that you can achieve amazing visual effects with the click of a mouse.
Unfortunately this deal has now expired
Join the mailing list to be the first to hear about awesome offers like this in the future!
Do these similar products interest you instead?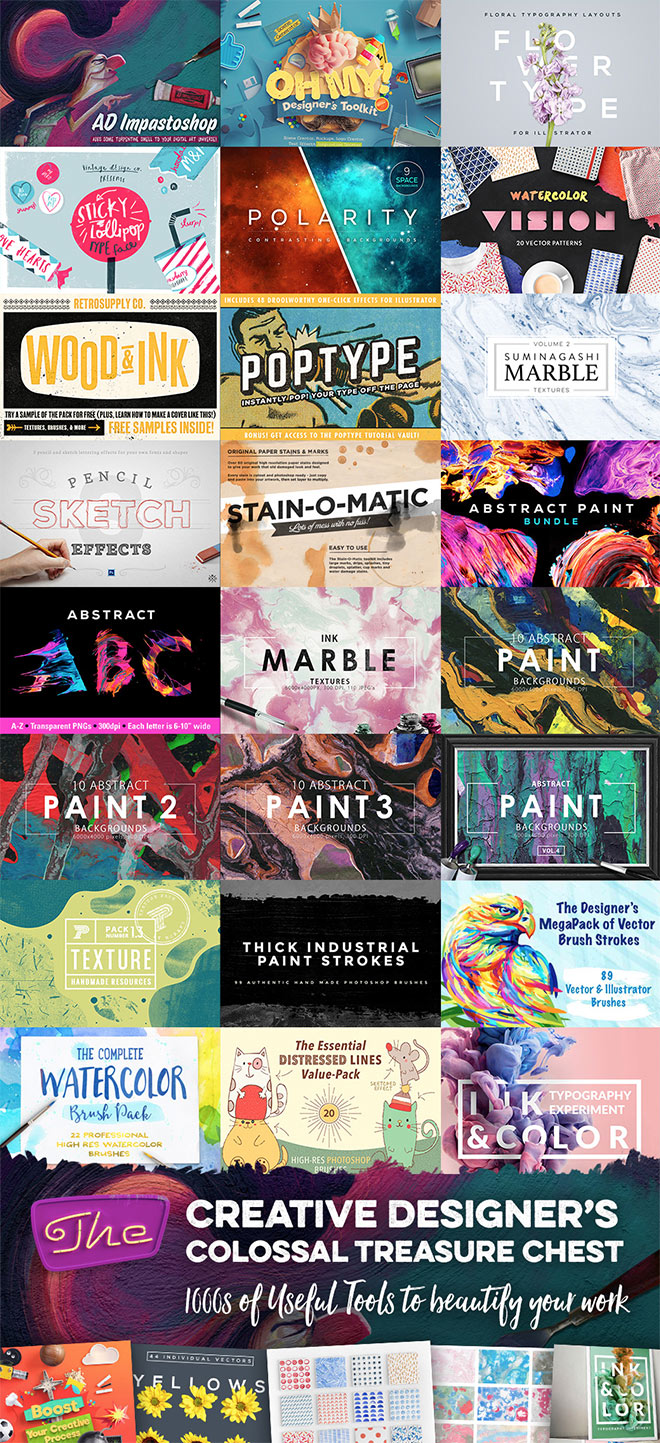 The Creative Designer's Colossal Treasure Chest includes a vast array of best-selling design resources that were put together by some of the top talent within the creative industry. Whether you're looking to create a hand-sketched look, realistic painted effect, wood style or floral composition – this collection has you covered. There's a huge variety of quality resources, from robust painting kits to extensive graphic packs, effects packs, fonts, patterns, backgrounds and more. These popular packs are the result of hundreds of hours of painstaking work and have a total combined value of over $2215, but with an unbelievable 99% discount, the whole lot can be yours for just $29, providing countless new ways to make your design work stand out. Here's an overview of all of the amazing tools available within this collection:
AD Impastoshop – Thick Paint Machine
Oh My! Designer's Toolkit

FlowerType for Illustrator

Sticky Lollipop – Typeface
Polarity Space Backgrounds

Watercolor Vision Vector Patterns
Wood & Ink Texture Pack

PopType – Graphic Styles and More
Marble Paper Textures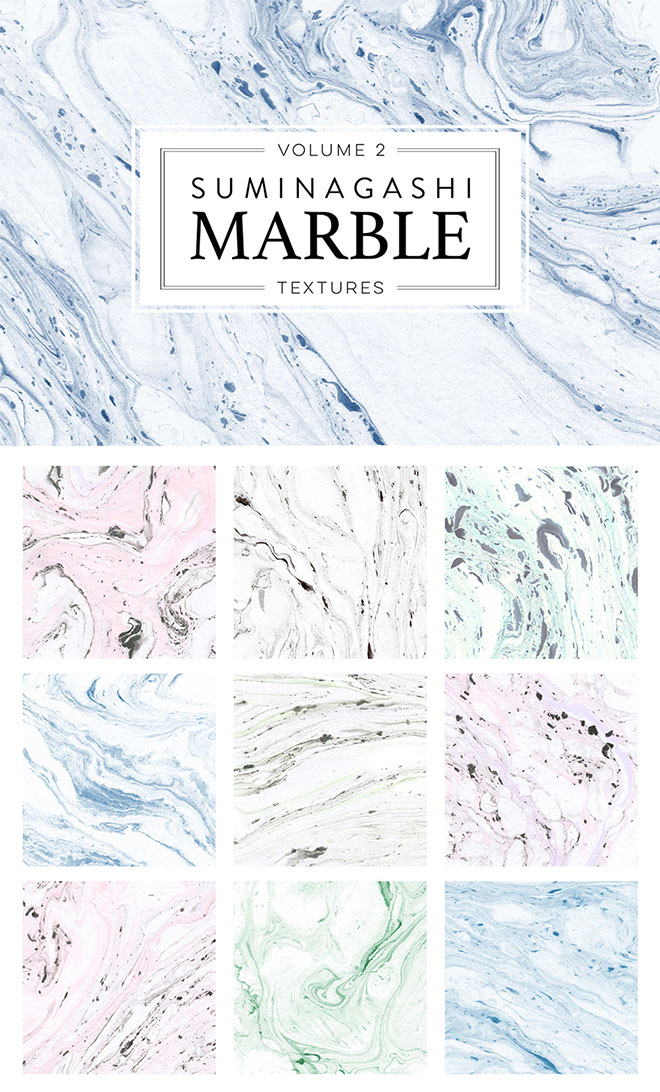 Pencil Sketch Effects

Stain-o-Matic – Amazing Paper Stain Toolkit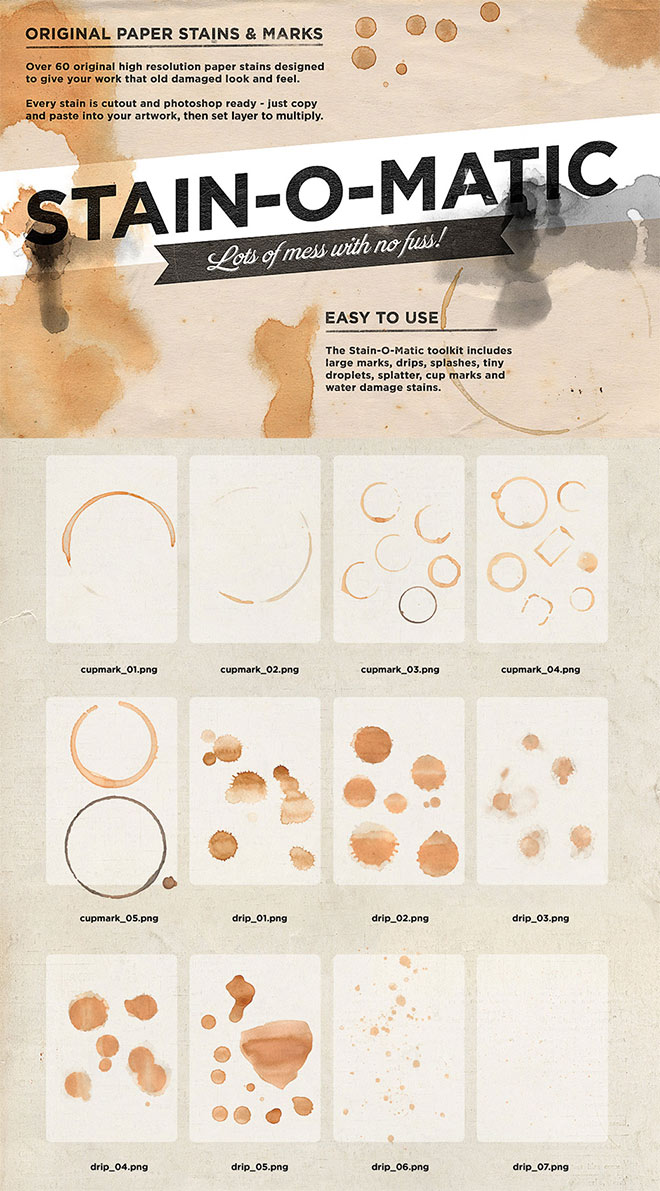 Abstract Paint Bundle

110 Marble Ink Paper Textures
Abstract Paint Backgrounds
Halftone Screen Texture Pack
99 Thick Industrial Paint Strokes

Designer's MegaPack of Vector Brush Strokes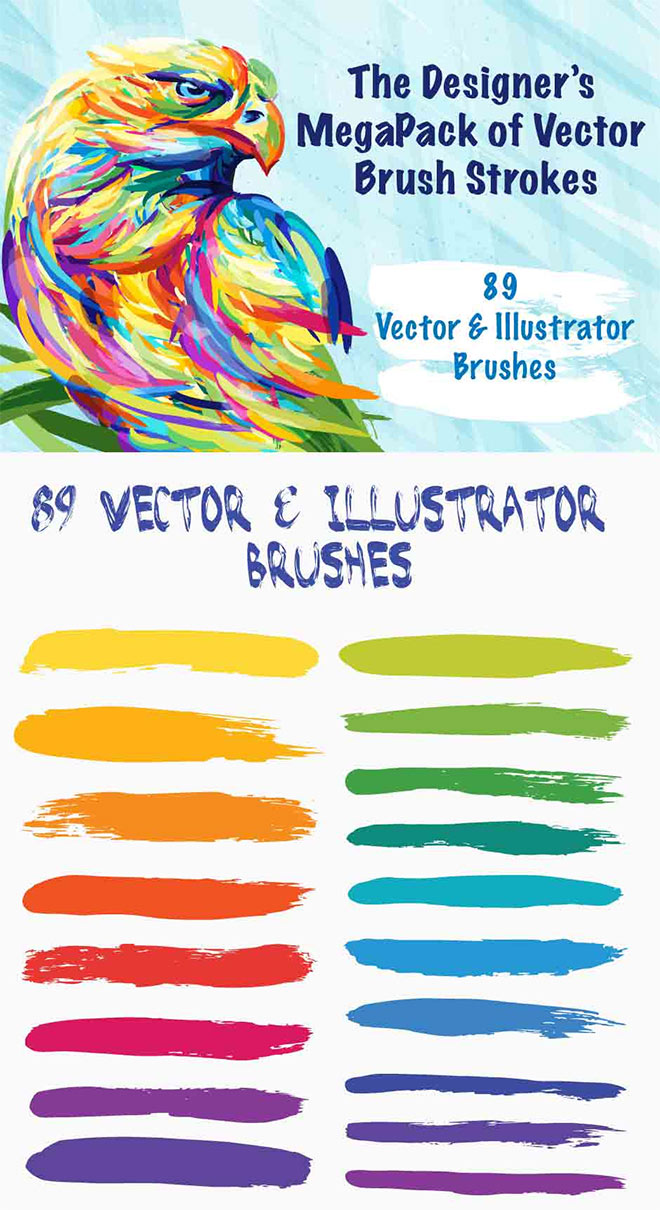 Complete Watercolor Brush Pack

Essential Distressed Lines Value-Pack
Ink & Typography
1000s of Useful Tools for Just $29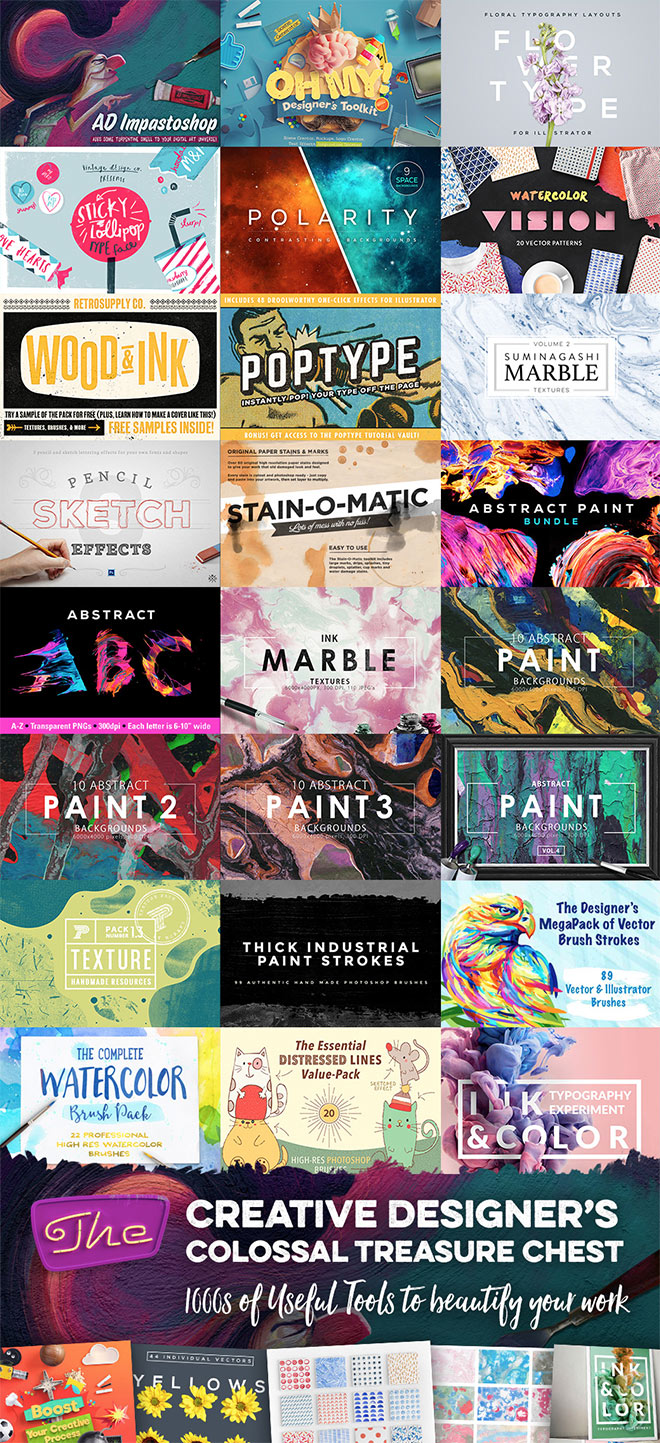 This is an exclusive chance to own this massive collection of brush packs, fonts, scene creators, backgrounds, paint packs, effects packs and much more for 99% off the regular price. Included in this price is full extended licensing, which means you're perfectly safe to use these items within your commercial design projects. Check out the bundle overview to see every item in detail with a full description, and be sure to grab it before this unbelievable deal expires forever!