Affinity Live has kicked off today with 50 of the best Affinity products on offer with a huge 50% discount. This is your chance to own the best brushes, patterns, ornaments, creators, and much more. Throughout this week there will also be several FREE Live Sessions with some of the biggest names in the Affinity community, so you can learn how to use your new tools for lettering, illustrating, and creating effects in Affinity Designer.
Unfortunately this deal has now expired
Join the mailing list to be the first to hear about awesome offers like this in the future!
75 Affinity Products. 50% Off!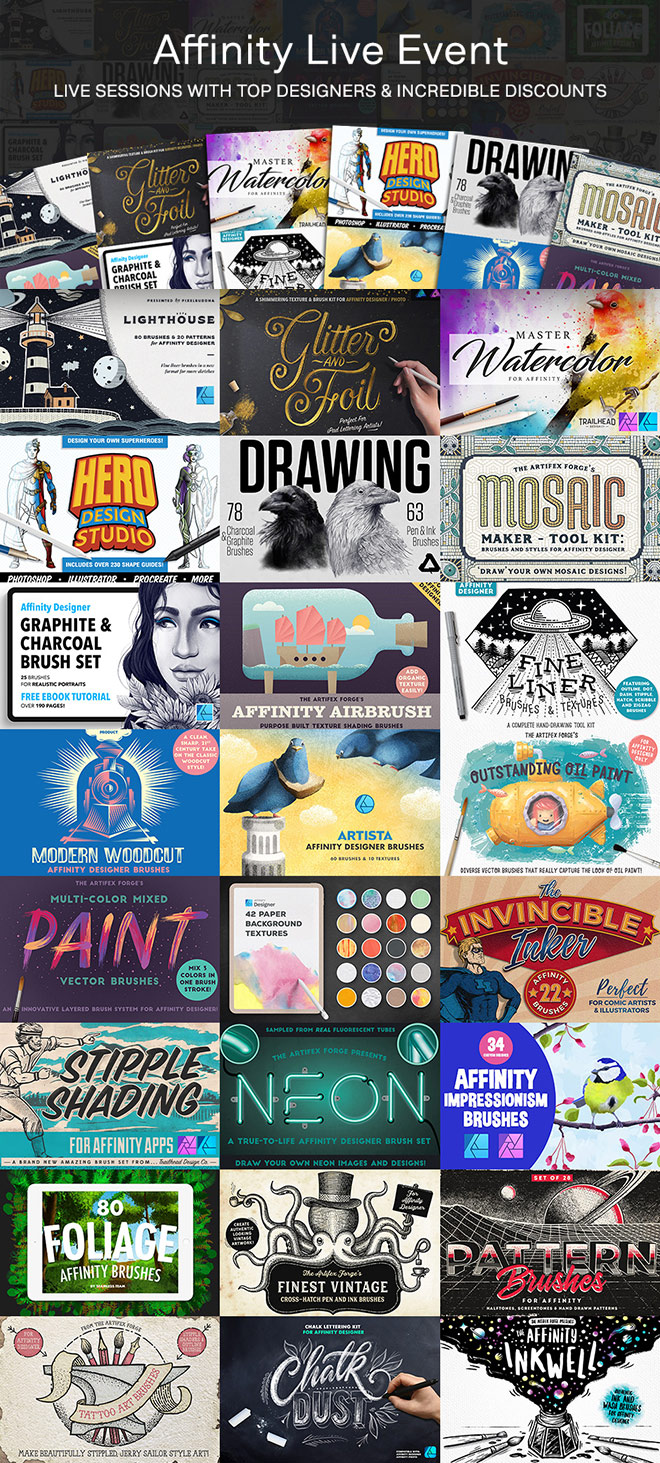 Pick up the best Affinity tools for a massive 50% off, but hurry, the offer ends this Sunday (26th July). 75 of the most popular products are currently half-price, but if you buy 5 or more, you can save a further 50%! Check them out and grab as many as you can!
Get over 50% off 75 Affinity Products
Watch the free live sessions from home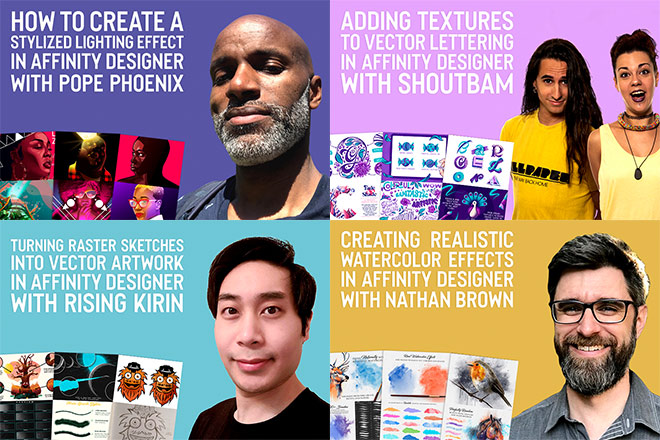 Join the free live sessions with some of the most talented artists in the Affinity space to learn new tips and tricks. Earlier today, Pope Phoenix showed how to create a stylized lighting effect in Affinity Designer. Watch the replay of that session and save a place for the upcoming lessons later this week!