Presentation plays a huge part in how your designs are perceived. By positioning your work in real brand settings, you instantly stand out from the crowd and bring your designs to life! Mockup templates allow you to transform your artwork into a realistic looking finished product in a few clicks. They're ideal tools for presenting your design concepts to a client, or showcasing your work in your portfolio with much higher visual impact than a boring flat screenshot. Usually these tools come at a premium, but this massive new bundle contains a huge variety of mockup templates and scene creator packs for just $29.
Unfortunately this deal has now expired
Join the mailing list to be the first to hear about awesome offers like this in the future!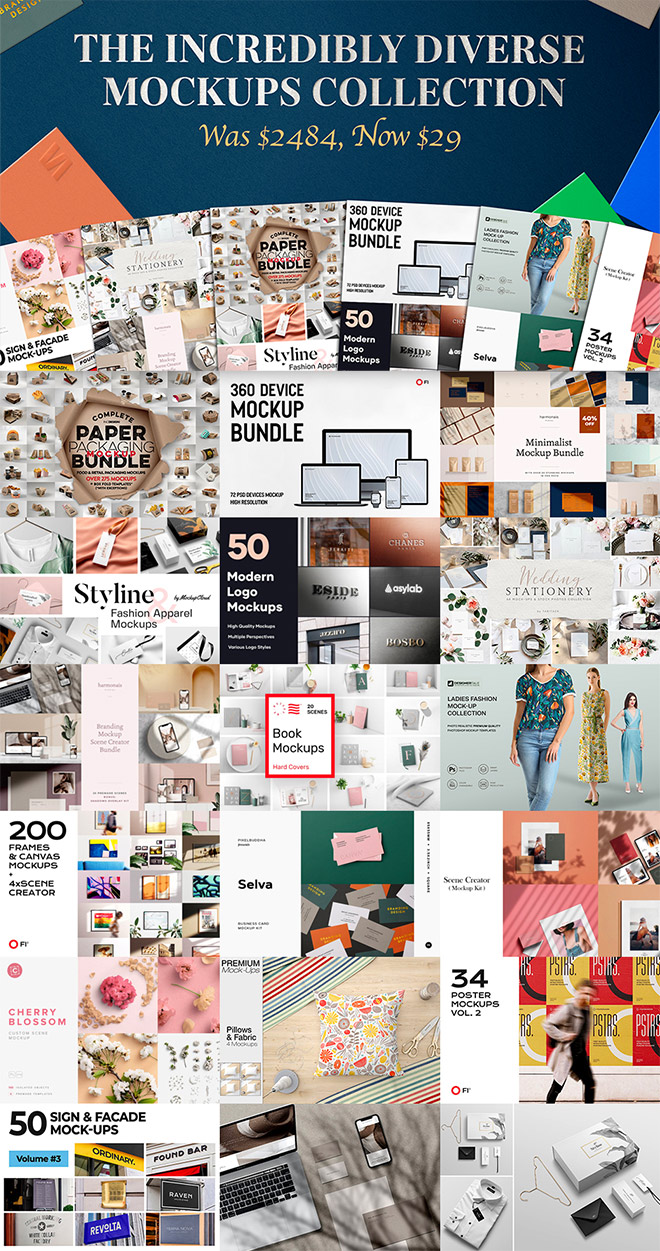 This bundle contains a diverse collection of mockup templates. The variety is incredible, so it should cover you for all of your projects! From apparel and packaging to posters, signs, and digital devices – this collection has it all. Add your artwork in seconds, and generate stunning, realistic results.
To buy just one of these popular tools at their regular price would cost you more than the $29 price tag of this entire collection, so this 99% off deal provides a really unique opportunity to acquire some extremely useful tools to increase the value of your work. What's more, all the items are covered by an Extended License, so you're safe to use the tools in your commercial and client projects.